Professorial Fellow Eleanor Stride Awarded Prestigious Blavatnik Award for Young Scientists
22 Jan 2020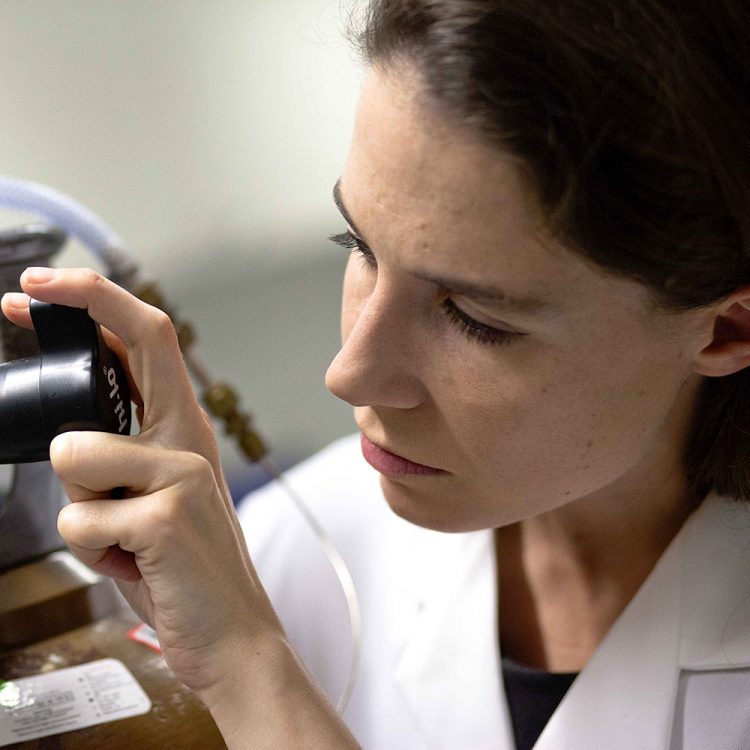 St Edmund Hall is proud to celebrate Professor Eleanor Stride's incredible achievement as she is one of six finalists to be awarded £135,000 in the Blavatnik Awards for Young Scientists in the United Kingdom.
The announcement of the Laureates and Finalists of the 2020 Awards was made by the Blavatnik Family Foundation and the New York Academy of Sciences. The award represents the largest cash prizes available to scientists under the age of 42.
The award recognises young scientists for their innovative discoveries which are already changing science and our understanding of the world. Eleanor has been awarded for her ground-breaking work using engineering microbubbles to developing more effective cancer treatments. The microbubbles that act as tiny vehicles to carry specific compounds throughout the body to deliver cancer drugs. Her research holds the potential to eliminate common side effects of cancer treatment, including hair loss, nausea, and a weakened immune system, and by delivering drugs just where they are needed, it is possible to attack tumours without harming healthy cells.
"The UK has cultivated much of the world's leading scientific talent," commented Sir Leonard Blavatnik, Founder and Chairman of Access Industries and the Blavatnik Family Foundation, and member of the President's Council of the New York Academy of Sciences. "We are incredibly proud to elevate these select scientists to an international stage that will enable them to be recognised globally, prepare them to become world-class leaders in their scientific fields, and propel the wheel of innovation and societal progress."
Now in their third year, the 2020 Blavatnik Awards for Young Scientists in the UK received 80 nominations from 41 academic and research institutions across the UK.
We congratulate Professor Stride on her incredible achievement on on her outstanding contribution to research.