Suffragette journalist Rebecca West honoured with University of Oxford writing prize
28 May 2019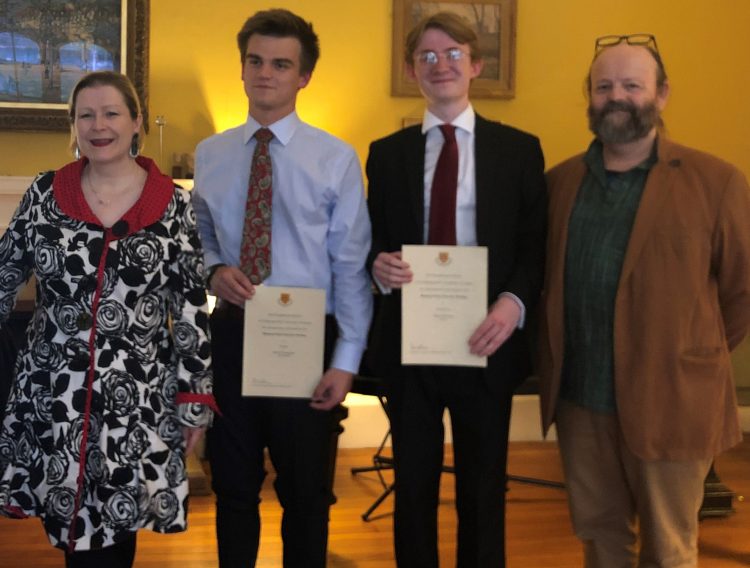 The third Rebecca West Prize for Writing was awarded to Henry Straughan, an undergraduate in PPE at Mansfield College, at a ceremony at St Edmund Hall on Friday 24 May 2019. Read Henry's winning essay: Trauma, Innocence and Freud in The Return of the Soldier.
The panel also selected a runner-up: Daniel Brooks, an undergraduate in English at Jesus College for his essay: The Return of the Soldier at 101: The Illusion of the Front in Taxi Driver and The Return of the Soldier
These annual prizes of £1,000 and £500 have been established at St Edmund Hall by the Rebecca West Literary Estate, to celebrate the writing, life and achievements of Dame Rebecca West. Rebecca West (1892-1983) has been called "the world's number one woman writer", "the greatest woman since Elizabeth I" and "a strong contender for woman of the century". As a young woman she was a fiery suffragette and socialist; by her thirties, she was a world-famous journalist and political analyst as well as a distinguished novelist.
All students at the University of Oxford can apply by submitting a piece of writing of 2,000-2,500 words on a topic related to Rebecca West's interests, set each year by an International Panel. The topic for 2019's prize was asking students to consider West's now-canonized novel The Return of the Soldier 101 years after its publication in 1918.
The International Rebecca West Panel this year consisted of Mrs Helen Atkinson, alumna of St Edmund Hall (1983, English) and great-niece of Rebecca West; Professor Ann Holbrook, Professor of English at Anselm College, US, and President of the International Rebecca West Society; Dr Kathryn Laing, Department of English Language and Literature at the University of Limerick and Professor Wes Williams, Fellow of St Edmund Hall.
Related News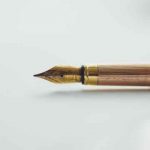 TORCH-St Edmund Hall Writer in Residence 2020
We're delighted to announce the TORCH-St Edmund Hall Writer in Residence scheme, designed to welcome a BAME writer to the Hall for the eight weeks of Hilary Term 2020.
22 Aug 2019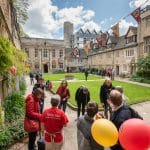 Teddy Hall opens its doors for Access Hall Areas
St Edmund Hall opened its doors to the public over the May bank holiday to showcase the diverse day-to-day life of the College community.
15 May 2019