Teddy Hall Triumphs in Summer Eights
4 Jun 2019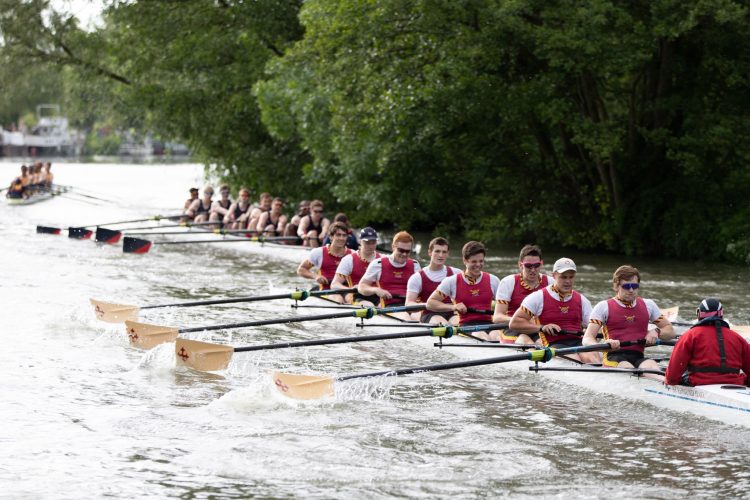 Benjamin Evans, Boat Club President 2018-2019 (2014, Materials Science) gives us a report on the recent successes in Summer Eights.
Last Saturday was the final day of Summer Eights, and throughout the week everyone who came down to the river saw the Hall put in a huge performance achieving the best ever whole club result (+14 across all crews) since women's bumps racing began in 1976.
Following up on the success of Torpids blades, the M1 achieved a quick bump on University on Wednesday and two races that lasted nearly the whole length of the river to chase down Balliol and Wolfson on Thursday and Friday. Anticipating another very long race when chasing Wadham (who haven't been bumped in 6 years of Summer Eights) the crew went out all guns blazing, only to catch Wadham before the gut due to a rower catching a crab. This means that Teddy Hall have won blades in both Torpids and Summer Eights this year (first time ever for "double blades" on the men's side) as well as both sets of blade being the highest ever achieved. The last time blades were won was in 1934 – 85 years ago!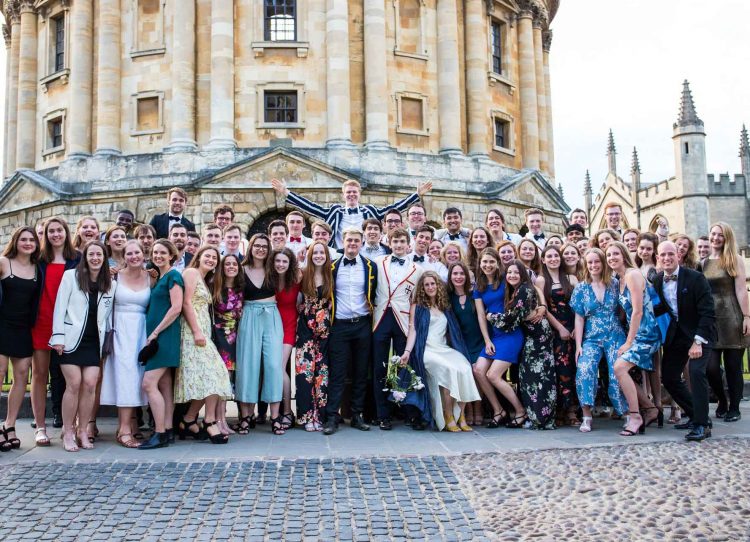 The women's first VIII also had a very successful week, going +2 overall with an unlucky row over where the University crew ahead managed to escape by bumping out on a Christ Church crew who had broken one of their oars! This is the first Summer Eights where both top crews have gone up since 2009.
Strong performances were also put in by the lower crews, M2 achieving the highest overbump in men's racing on day 1 and going +4 for the week. W2 and W3 were stopped 2 days in a row by the klaxon before they both went +2 on the last two days of racing. M3 were caught by a very fast ex-M1 Wolfson crew, which then meant they were racing against the Teddy M4 for the rest of the week.
The Boat Club wants to say a massive thank you to everyone that came down and and cheered us on this week – having that support made the difference on several bumps!