Teddy Hall crowned Rugby Cuppers Champions
14 May 2019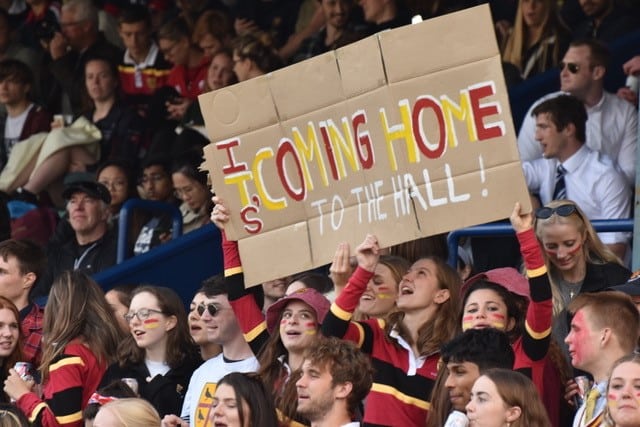 Last Saturday, the Cuppers final saw the Hall defending their title against a combined Corpus Christi and Somerville team. The Hall walked out in a cloud of very thick red and yellow smoke to a packed stand of supporters baring the crest and screaming "HALL".
SEHRFC came flying out of the gates, forcing a knock on from kick off. This set the pace for the first half, the Halls forwards made carry after carry pushing the opposition back. Fresher fly half, David Wilkinson, pulled the strings in attack and eventually unleashed full-back Dan Barley, who beat several defenders with outstanding footwork to dot the ball down. Wilkinson converted to bring the score to 7-0 after 10 minutes of play. The Hall's forwards continued to dominate for the rest of the half. Some nice running off of 10 brought the team into the oppositions half and out side centre, Dr Neal-Smith, made a break down the left wing and carried several men over the line with him to score the second try of the game. The first half finished 15-0 to the Hall.
The second half was less dominant, Corpus Christi and Somerville came flying out of the gates and the Hall men tackled for their lives, but eventually let a try in. The Hall rallied and some simple carries got us back into the oppositions half, where they were penalised for not rolling away from the tackle. Wilkinson had a successful attempt at goal bringing the score to 18-7. The opposition were not beaten yet and a series of missed tackles let another try in bringing the score to 18-12 with 20 minutes to go. Now the Halls defensive prowess showed, the boys defended no fewer than eight driving mauls in our own 22, a few on the 5m. The opposition got close but didn't manage to dot the ball over because of some truly impressive tackles. The Hall regained the ball eventually and the forwards managed to hold onto the ball until the clock was up and the ball was kicked out.
Supporters stormed the pitch to congratulate the shattered men who had defended for so long. Final score 18-12 to the Hall.
Many thanks to Sam Miller for the report and Becky Miller for the photographs. Full photo album available on our Flickr page.
Other News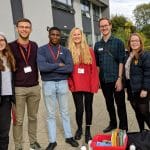 St Edmund Hall Roadshow 2019
This year's St Edmund Hall Roadshow, our annual trip to secondary schools, saw the Outreach team visit over 400 students in Leicestershire, Peterborough and Rutland.
16 Oct 2019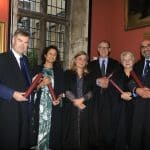 Five Honorary Fellows Sworn in at St Edmund Hall
The College's Governing Body swore in five new Honorary Fellows of St Edmund Hall on Thursday 10 October.
16 Oct 2019