Teddy Hall in Singapore
17 Jun 2019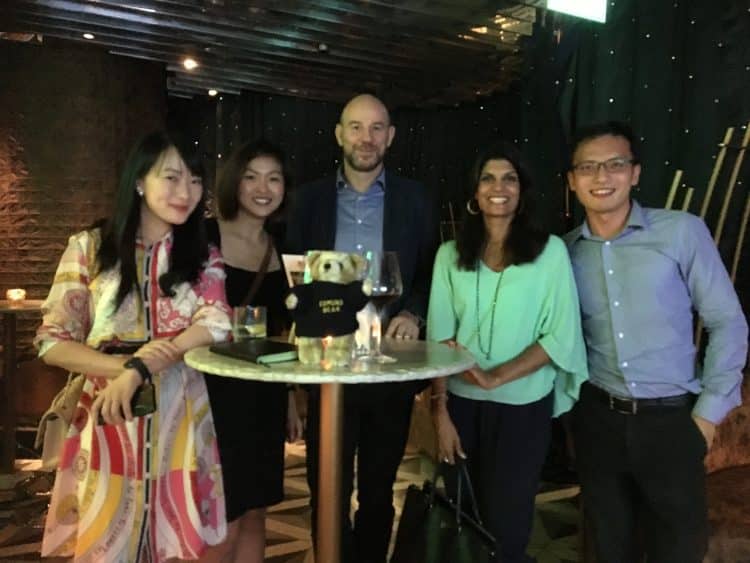 Last week, Luke Jones (1989, Experimental Psychology), Soowei Shaw (1994, Fine Art) and Manisha Tank (1994, PPE) generously hosted alumni and guests at the 1880 Club for Aularian Drinks in Singapore.
The three hosts were joined for drinks by local alumni and guests and also a couple of Aularians who happened to be travelling to Singapore at the time. Luke updated the group about life at the Hall and highlighted some of the Hall's successes over the past year, as well as sharing a few recent videos from the Hall's YouTube Channel.
Many thanks to Luke Jones for kindly providing the venue for this event.
The Hall is continuing to build its network of regional and international ambassadors. These alumni volunteers help the Hall to arrange informal drinks, lunches and dinners across the world. If you would be interested in hosting an event please do get in contact.
E: kate.townsend@seh.ox.ac.uk
T: +44 (0)1865 289180
Other News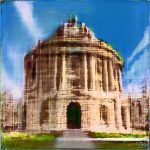 Exhibition: 'Oxford: An AI-art View'
On Wednesday 24 July, St Edmund Hall will host an exhibition entitled 'Oxford: An AI-art View' showcasing artificial-intelligence created digital paintings and video art pieces.
8 Jul 2019
Aularians gather to hear from the Principal
Over 30 alumni and guests gathered to hear Principal Professor Katherine Willis discuss 'Green Health: The new science of the health benefits of nature'.
6 Jul 2019