Teddy Hall in Singapore
17 Jun 2019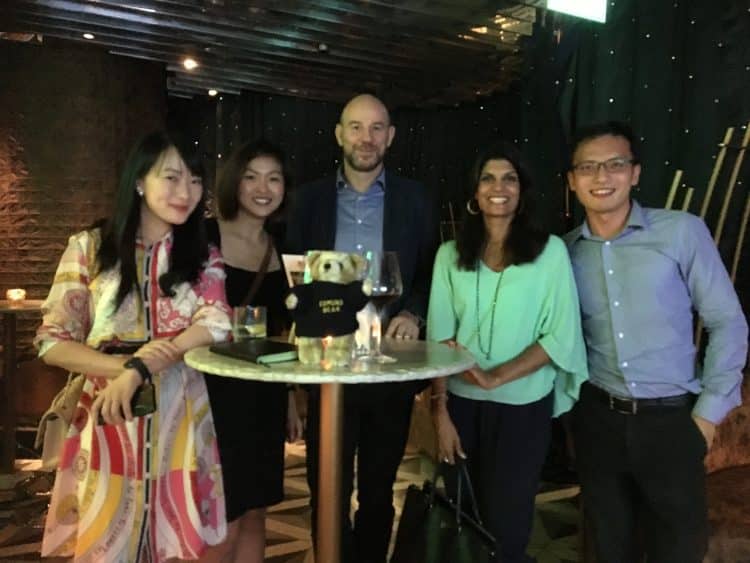 Last week, Luke Jones (1989, Experimental Psychology), Soowei Shaw (1994, Fine Art) and Manisha Tank (1994, PPE) generously hosted alumni and guests at the 1880 Club for Aularian Drinks in Singapore.
The three hosts were joined for drinks by local alumni and guests and also a couple of Aularians who happened to be travelling to Singapore at the time. Luke updated the group about life at the Hall and highlighted some of the Hall's successes over the past year, as well as sharing a few recent videos from the Hall's YouTube Channel.
Many thanks to Luke Jones for kindly providing the venue for this event.
The Hall is continuing to build its network of regional and international ambassadors. These alumni volunteers help the Hall to arrange informal drinks, lunches and dinners across the world. If you would be interested in hosting an event please do get in contact.
E: kate.townsend@seh.ox.ac.uk
T: +44 (0)1865 289180
Other News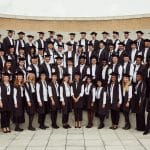 Associate Members celebrate the completion of Oxford Diplomas in Strategy and Innovation
First group of Oxford Diploma in Strategy and Innovation students associated with the Hall celebrate their graduation.
29 Aug 2019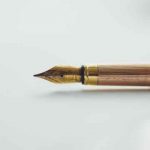 TORCH-St Edmund Hall Writer in Residence 2020
We're delighted to announce the TORCH-St Edmund Hall Writer in Residence scheme, designed to welcome a BAME writer to the Hall for the eight weeks of Hilary Term 2020.
22 Aug 2019