Teddy Hall Student Q&A Series
2 Jul 2020
St Edmund Hall has a new video Q&A series with our student ambassadors available to watch on our YouTube channel. This series gives prospective students the opportunity to hear directly from Teddy Hall students about what it is like to study at the college.
The series covers everything from:
experiences on different courses
advice on the personal statement
how to prepare for admissions tests
how to prepare for an interview
what it is like to study at Teddy Hall
application advice for prospective students.
The videos are available below or on our YouTube playlist.
Related News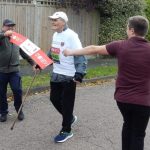 David Picksley walks the London Marathon!
David successfully finished the marathon in 9202nd place (out of 11206 participants) and 2nd place in the 80+ category, in a time of 7 hours and 28 minutes.
13 Oct 2021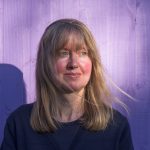 Hall alumna discusses her book The Suicide Prevention Pocket Guidebook
On Thursday 7 October alumna and author Joy Hibbins (1981, French and German) gave the fifth talk in the Hall's online event series, Aularian Authors.
8 Oct 2021