Teddy Rocks Maths Essay Competition Winners Announced
14 May 2020
In January 2020, Tom Crawford in partnership with St Edmund Hall launched the inaugaural Teddy Rocks Maths essay competition, open to all maths fans with a flair for writing
We received a huge number of entries, and compeition was fierce with so many excellent submissions. However, two winning entries have been selected – a student winner and an overall winner – with a number of honourable mentions too.
A HUGE thank you to everyone that took part – the quality of entries really was incredible and I genuinely enjoyed reading each and every one. As you can see from the rather long list below, it was very difficult for me to select the winners, so don't be disheartened if yours wasn't selected. The competition will be running again in early 2021, so keep practising and I hope to see even more brilliant entries next year.
– Tom Crawford
Student Winner
Harriet Wood: Tessellation, Penrose Tilings and Infinity
A fantastic piece of writing that not only explained some complex topics in a clear and understandable manner, but also taught me a thing or two! The discussion of the Penrose Tilings in particular is fascinating.
Overall Winner
Richard Zhang: Thinking about Higher Dimensions
A simply brilliant tool for visualising a hypercube (4D shape) alongside a detailed explanation of the thought process used to create it. Richard demonstrates excellent mathematics, communication skills and programming ability, as well as having the ingenuity and creativity to submit a visual entry.
Honourable Mentions
Alice Knight: Searching for Clarity – Patterns, Chaos Theory and Nature
A lovely journey through the history of mathematics covering several advanced topics spanning fractals and chaos theory.
Ben Robson: Fun with Square Numbers
A really nice insight into the mind of a young mathematician that reminds us of the joy the subject can bring.
Ethan McColgan: To Infinity and Beyond
A brief – and very entertaining – history of the infinite from Ancient Greece to Cantor, via arguments in the playground.
Ross Evans: Mathematics vs Reality – the pursuit of perfect representation
A whirlwind tour of applied mathematics and the ways in which it can be used to try to explain the world around us. An excellent insight into why maths is often referred to as the language of the universe.
Birgit Schillinger: Loveletter to Infinity
A very creative way to discuss some of the properties of infinity, the love-letter both entertains and educates.
Darrell Barnes: Time for Prayer
A brilliant story told with bags of humour and enough mathematics to keep even the keenest mathematical reader satisfied.
Many thanks to everyone who took part and remember the competition will be running again in early 2021!
Other News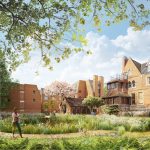 St Edmund Hall awarded planning permission for new student accommodation and communal facilities in…
26 Jan 2023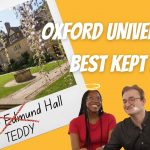 What's it like to study at the BEST College in Oxford? – New promotional video out now!
25 Jan 2023