The campaign to end homelessness: interview with Alex Kumar
10 Sep 2018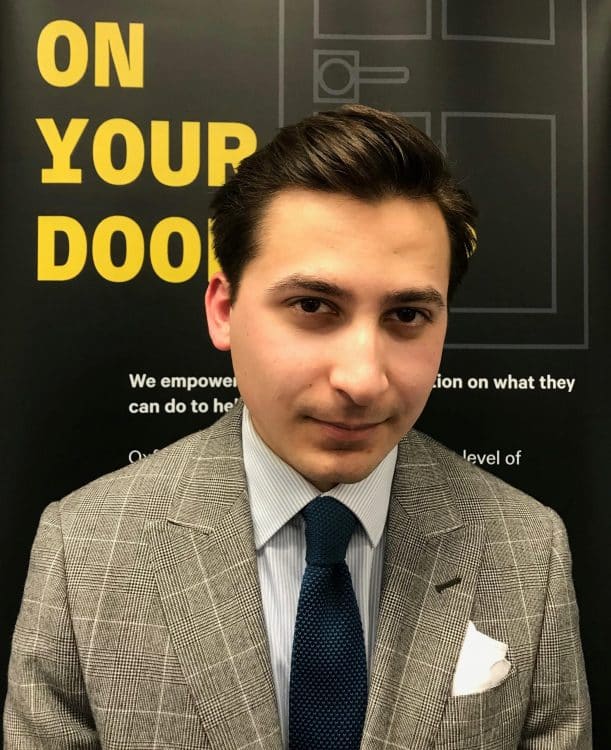 Alex Kumar, a third-year History & Politics student at Teddy Hall, is Chair of On Your Doorstep, the Oxford Student Union homelessness campaign. Here, we ask him to outline the goals of the campaign and explain how others can get involved.
Tell us about On Your Doorstep.
On Your Doorstep is a student-run homelessness campaign affiliated to the Oxford Student Union. As a response to rising national homelessness, and an emerging rough sleeping crisis on the streets of Oxford, On Your Doorstep was founded as an engine for us as students in Oxford to do what we may to help, to re-humanise, and to fight for those in this city who are without homes or even shelter.
How did you get involved with the project?
I got involved properly from the start of my second year at Oxford. From my first arrival in the city I was struck by the homelessness situation, but it took me a while to realise I might be able to do something about it.
What has On Your Doorstep achieved so far?
Over the past several months we have campaigned on a number of main points. One has been on getting the City Council to open emergency shelter to rough sleepers more throughout the winter, and we also played a key role in helping to get rough sleepers into emergency shelter when this was made available. We also launched a national campaign calling for the repeal of the 1824 Vagrancy Act, which resulted in attention being brought to the issue in the national media and in local media around the country, a movement in Parliament, and ultimately the announcement of a government review into the Vagrancy Act. We engaged with the local elections earlier this year and played a role in making the issue of homelessness central to the election. We've helped raise widescale student engagement with homelessness, and also inspired similar initiatives by students at other universities and colleges. We've also raised and helped others to raise funds for local homelessness charities.
What do you see as the future of the project?
I think one of the main aims for the future might be in pressuring the University to take up a greater level of social responsibility when it comes to homelessness in Oxford, as well as continuing to engage with local government over policy towards rough sleeping. Ultimately, the future of On Your Doorstep is whatever the students who are involved want it to be.
How can others – students and non-students alike – get involved?
We have weekly meetings (normally 7pm-8pm, Monday night) at the Oxford SU building on Worcester Street that all are welcome to attend and contribute to. You can find us on Facebook or contact me at alexander.kumar@seh.ox.ac.uk with any questions or for more information.
Related News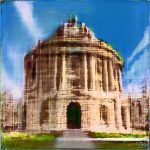 Exhibition: 'Oxford: An AI-art View'
On Wednesday 24 July, St Edmund Hall will host an exhibition entitled 'Oxford: An AI-art View' showcasing artificial-intelligence created digital paintings and video art pieces.
8 Jul 2019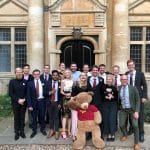 Thank you to our donors and ambassadors for a successful first Giving Day
Over £160,000 raised in Teddy Hall's first ever Giving Day on 20-21 June 2019.
25 Jun 2019