The Reformation, Relaunched
13 Apr 2018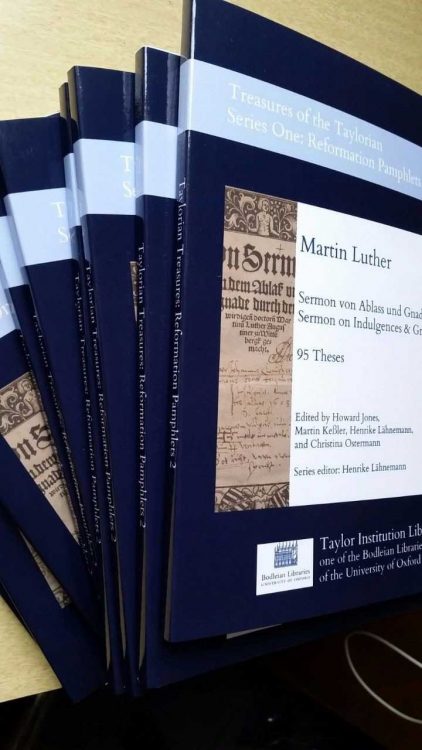 Update: there is now a full report of the event online here, including a podcast of the talks and reading.
In spring 1518, Martin Luther published the 'Sermon on Indulgences and Grace', a short German version of his 95 Theses – and with it, the Reformation went viral. Exactly 500 years later, on Thursday 19 April 2018, 4pm to 6:45pm, Professor Henrike Lähnemann (as editor of the Reformation pamphlets series) will launch a new edition at the Taylor Institution where two copies of this seminal texts are held.
The afternoon will have a varied programme, looking at the printing, language and theology which made the publication such a success. It will also mark the launch of a new website designed to facilitate student editions and translations of special collections – combining skills in digital humanities and linguistic training: editions.mml.ox.ac.uk. The new edition will be available as open access available on this website, together with additional features such as 'fold-your-own pamphlet' and the ability to compare the two copies side-by-side – a beta version can be tested here.
The book will be open access on ORA (you can also find the first pamphlet in the series there, which has already been viewed over 500 times!), on sale at all online bookstores for £4.50 and available at the Taylorian for a special University price of £3.
Everybody is welcome to attend the launch on 19 April, try their hand at printing an indulgence, listen to the presentations, raise a glass to the new edition – and there are even a couple of slots still available for the relay reading of the 'Sermon' which will be recorded and broadcast in the same format as last year's Luther pamphlet (podcasts.ox.ac.uk/sendbrief-vom-dolmetschen).
The planned schedule is as follows:
4pm – Printing of indulgences: live demonstration and a chance to have your own go at making an updated plenary indulgence), refreshments, exhibition of pamphlets
5pm – Talks
Emma Huber: Launch of the new website
Martin Keßler (Göttingen/Frankfurt): The theological background
Henrike Lähnemann: Printing the Reformation
Christina Ostermann: The Taylorian copies
Howard Jones: Linguistic features and translation challenges
Short break for showing the two Taylorian copies
6pm – Reading
Twenty readers (students, colleagues, and the public): Relay reading of the Sermon
6:20pm More drinks…
All welcome!
Related News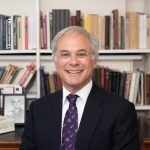 Andrew Kahn appointed Academic Editor of Electronic Enlightenment based at the Bodleian Library
20 Oct 2021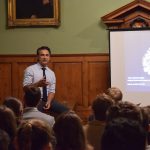 Insights from brain surgery on the conscious patient at Centre for the Creative Brain
18 Oct 2021