Two Honorary Fellows Sworn in at St Edmund Hall
26 May 2021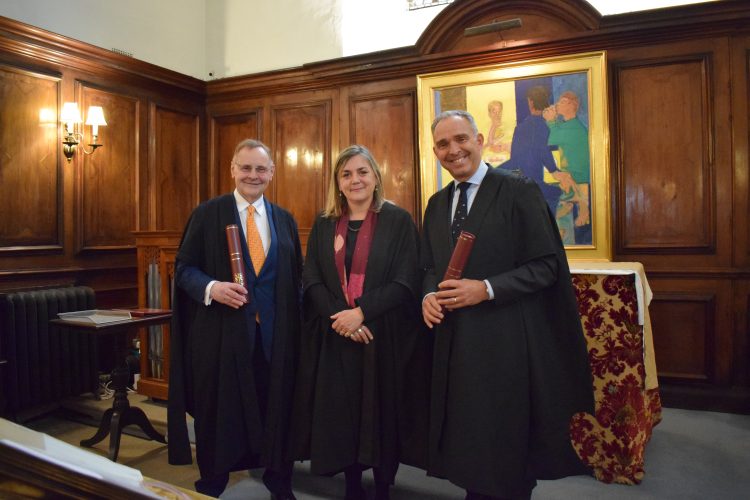 The College's Governing Body swore in two new Honorary Fellows of St Edmund Hall on Wednesday 19 May. Each Fellow is distinguished in their respective fields, which include law and politics.
Lord Mark Sedwill (1987, MPhil Economics) in recognition of his distinguished career in politics. He was Cabinet Secretary from April 2018 to September 2020 and National Security Advisor from April 2017 to Sept 2020. Prior to this, Mark was the Permanent Secretary at the Home Office (2013-17), FCO Political Director (2012-13), NATO Senior Civilian Representative in Afghanistan (2010-11), HM Ambassador to Afghanistan (2009-10) and Director of UK Visas (2006-8). He joined the Foreign & Commonwealth Office in 1989, serving in Egypt, Iraq, Cyprus and Pakistan.
Robert Venables QC, in recognition of his distinguished career and his period of office as a Tutorial Fellow. Robert studied Literae Humaniores at Merton College in 1966, followed by Jurisprudence from 1970 to 1972, was the Hall's Tutor in Jurisprudence from 1975 to 1980 when he left the position in order to take up full-time practice at the Revenue Bar in London. He took silk ten years later.
He was elected Chairman of the Revenue Bar Association in 2001 and is a Master of the Bench of the Honourable Society of the Middle Temple. Robert's clients range from entrepreneurs to celebrities, from nobility to politicians, and from FTSE 100 companies to charities. On those occasions when he is in court, Robert has found the Oxford tutorial system to be the best possible preparation for thinking on one's feet – or rather, pretending to, because nothing succeeds better in advocacy than preparation, preparation, and preparation.
The Hall's Honorary Fellows represent a wide variety of achievements and experiences.
Related News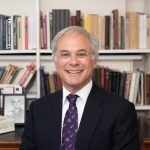 Andrew Kahn appointed Academic Editor of Electronic Enlightenment based at the Bodleian Library
20 Oct 2021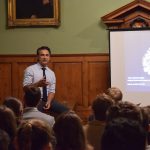 Insights from brain surgery on the conscious patient at Centre for the Creative Brain
18 Oct 2021