Watch the Teddy Hall team this Monday in their University Challenge semi-final!
9 Apr 2019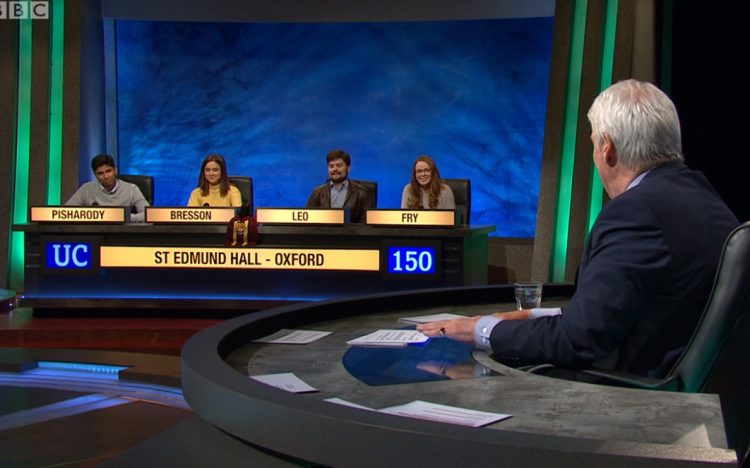 Excitement is mounting ahead of the screening of the second semi-final of this year's series of University Challenge, which will see the St Edmund Hall team take on Darwin College, Cambridge. You can watch the programme on BBC2 at 8pm this Monday (15 April). The winners will go on to play Edinburgh for a chance of becoming this year's champions.
This is only the second time that a Teddy Hall team has done so well in the quiz show, after they made it through their second quarter-final in a nail-biting match, in which they fell behind to Bristol but made a remarkable come-back to win 150-130. Marceline Bresson (2017, Economics and Management), Lizzie Fry (2015, Geography), Freddy Leo (2016, History) and Agastya Pisharody (2017, Materials Science) now have the opportunity to go one better than their 1983 St Edmund Hall counterparts, if they can reach the final.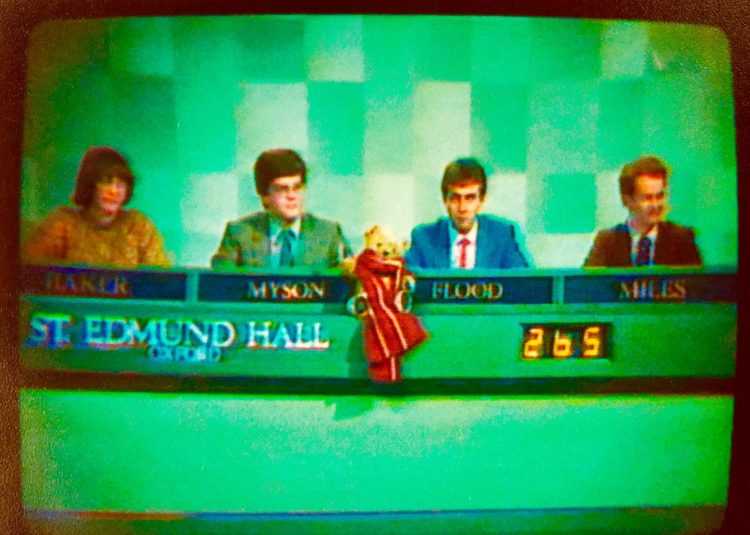 Teddy Hall's previous appearances on University Challenge date back to 1965-66, when we made our debut and won one game. Another St Edmund Hall team featured in 1968-69 but no records survive as to how well (or badly) they fared.
There is then rather a lengthy gap until our next appearance in 1983. The JCR President of the time, Mark Bishop, wrote in his report for the 1981-82 Hall Magazine: "Without question the academic highlight of the year is the long-awaited return of the J.C.R. [Junior Common Room] to University Challenge, following a few years' absence…."
His successor, Mark Drewell, writes in the 1982-3 Magazine of "our three-man-one-woman team of walking encyclopaedias" and notes that: "The success of the team has however not met with universal approval. In certain quarters it was suggested that the team should be severely censured for 'bringing the college into repute.'"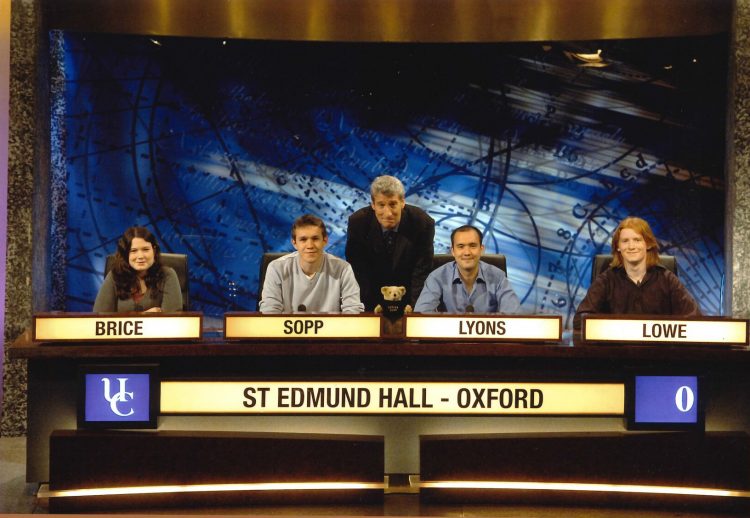 Julia Johnson-Fry, who was working in the Bursary at the time, recalls watching the series and kindly provided us with some 1980s 'screenshots' she took of the live TV broadcast, of our third match in the first round. Liz Baker (1979, History), Ian Myson (1980, History), Stephen Flood (1976, Metallurgy) and Tim Miles (1981, Modern Languages) went on to beat St Catharine's College, Cambridge in the quarter-finals by 265-190. They were defeated in the semi-final 135-330 by Durham, who were the runners-up of the competition that year.
Since then, Teddy Hall teams have made little impact on the programme until this year. In 2007-08, we beat Durham in the first game, but were then knocked out by Manchester. The 2010-11 team made just one appearance: a defeat to Downing, Cambridge of 95-160 points.
Best of luck to this year's Teddy Hall team, who we hope can make College history by reaching the final for the first time!
Related News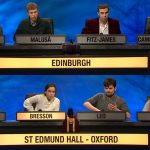 St Edmund Hall come a close second in University Challenge 2018-19!
Well done to our team who did so brilliantly throughout the 2018-19 competition, finishing as runners-up to Edinburgh University after an extremely close final
23 Apr 2019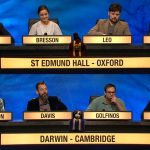 St Edmund Hall through to University Challenge final!
Congratulations to our team of four undergraduates who beat Darwin College, Cambridge in a closely-contested semi-final match
16 Apr 2019