What to expect from an Oxford interview - watch our new video
29 Nov 2018
With interviews at Oxford starting next week, we wanted to share a video about the Oxford interview process – made by our summer Communications Intern, Sarah Wright – to offer some advice and guidance to applicants.
Each December, over 9,000 undergraduate interviews take place at the University. Here at St Edmund Hall, we interview around 550 applicants during the first two weeks in December. We understand that the interview process may seem a little daunting, which is why we have produced this video to try and provide reassurance and advice on how best to prepare, and give applicants a better idea of what to expect.
It is important to remember that the interviews at Oxford are academic, and hence the interview may revolve around one or more subject-based questions, an example of which is discussed in the video. Whilst applicants will usually have more than one interview, the exact number will vary from subject to subject, and from person to person. Applicants are offered free overnight accommodation, so there is plenty of time outside of interviews to get a taste of College life (and to try out the food!). Teddy Hall employs a team of Student Helpers who are on hand to answer questions and not only support applicants, but keep them occupied with activities such as board games and movie nights.
For more information on the application process and life at Oxford, take a look at the links below:
Related News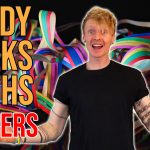 Teddy Rocks Maths Essay Competition - 2021 Winners Announced
College Lecturer Tom Crawford announces the winners of the 2021 Teddy Rocks Maths Essay Competition
14 Jun 2021