Wildlife Photography Competition 2021
22 Jun 2021
Congratulations to the three winners of the JCR and MCR Wildlife Photography Competition, Timothy Hartog, Frederik Soerensen and Wang Yishan.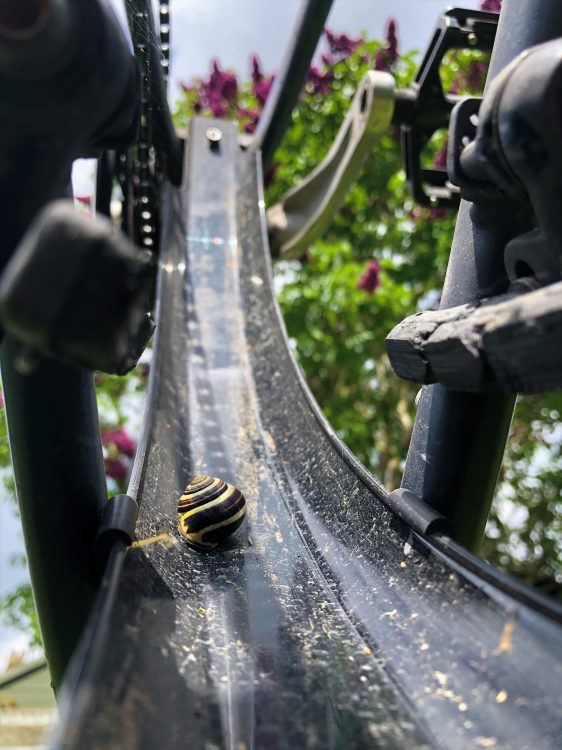 Unexpected Passenger, by Timothy Hartog (2019, MEng Materials Science)
I took this picture on my phone in the back garden of my student house in Cowley in mid-May. I was repairing a puncture on the back tyre of my bike when I saw this snail who'd been hitching a ride on my mudguard.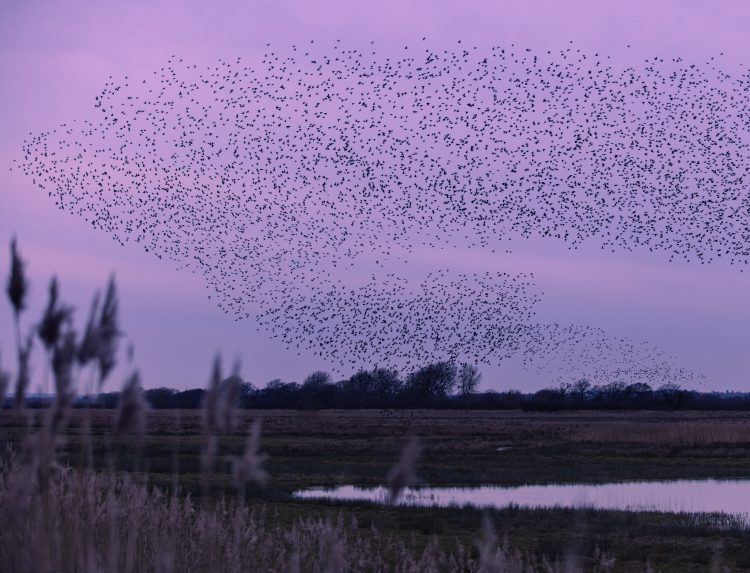 Starling Murmuration in the Sunset, by Frederik Soerensen (2017, DPhil Statistics)
Taken 7 April 2021 in the RSPB Reserve in Otmoor.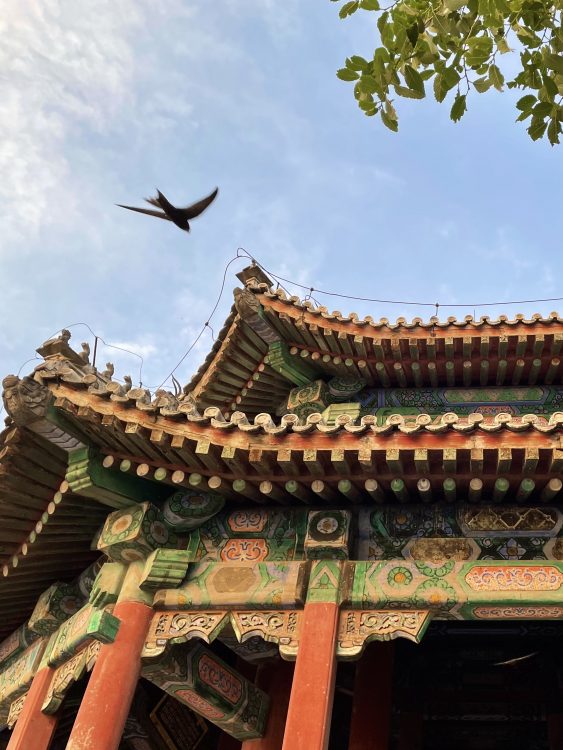 Summer Palace Beijing Swift, by Yishan Wang (2017, DPhil Anthropology)
This photo was taken at the Spacious Pavilion (kuoru ting 阔如亭)at the Summer Palace, Beijing. The pavilion, built in 1752, has been revealed as a site that has been accommodating one of the largest colonies of Beijing swifts (Apus apus pekinensis) in Beijing.
I took the picture in mid-May, around sunset; it's usually around this time that one tends to find Beijing swifts forming incredible flocks around their nesting sites. As a volunteer of the Beijing Swift Monitoring Programme, it is part of my weekly duty to photograph Beijing swift flocks, and to count the number of them based on the pictures I take.
Related News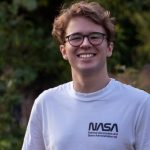 Thomas Henning is Pre-Clinical Runner-Up in National Undergraduate Neuroanatomy Competition 2021
28 Jul 2021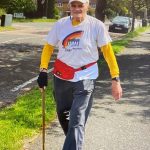 Walking the London Marathon for Teddy Hall
On Sunday 3 October, David Picksley (1953, Russian and French) will be walking the London Marathon to raise money for St Edmund Hall.
23 Jul 2021