Winner of the Ex Aula MCR writing competition announced
16 Nov 2018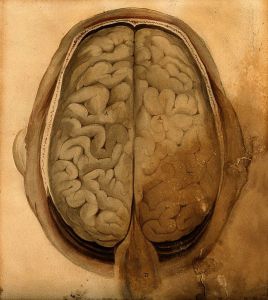 Syed Munim Husain (2017, MSc in Psychiatry) has been named as the winner of the second annual Ex Aula MCR Writing Competition, with his article Molecules that make you think: using genetics to understand our emotions.
St Edmund Hall postgraduates were invited to submit short 800-word essays about the importance of their research and its relevance to the public, and a selection of articles on a wide range of topics has been published on the online journal. A Senior Common Room (SCR) judging panel, consisting of Dr Emily Winkler, Dr Linda Yueh and Dr Ricardo Pérez-de la Fuente, was then asked to choose the best article and award the prize of £500.
Syed explains his research and explores the notion that mutations at a molecular scale effect activity in our minds, explaining how a particular gene with mutations has been identified that increases risk of bipolar disorder and schizophrenia. Of the article, the judges said:
"Overall, this essay is an excellent example of how to write an article for the non-specialist audience…. The author introduces the research at the outset, very elegantly and originally fused with the introduction, and dexterously balances clarity with complexity. The author discusses past, current and future work in a seamless narrative, making a strong case for the significance of (his) research. As one judge wrote, 'It makes you want to grab a coffee with the author to find out more.'"
Many congratulations to Syed – you can read his winning article here.
The Ex Aula writing competition returns again this academic year and is open for 800-word entries about their research from all MCR members. Articles should be easy to read, non-specialist, and engaging. This is a chance to have fun with your writing, with the best articles shortlisted for publication online. The overall competition winner, determined by the SCR judging panel in Trinity term, will receive £500 prize money. Please send entries to the Editor-in-Chief Siân Brooke (sian.brooke@seh.ox.ac.uk) by 5pm on Friday 7 December 2018, with the subject line "Ex Aula Entry".