Professor Amy Zavatsky
Reader in Engineering Science and Tutor in Engineering
Professor Amy Zavatsky received her bachelor's degree in Bioengineering from the University of Pennsylvania and her doctorate in Engineering Science from the University of Oxford. Since 1996, she has been a University Lecturer at Oxford University and a Tutorial Fellow at St Edmund Hall, where she teaches mechanical engineering and biomechanics.
In 2006, Amy was awarded the title of 'Reader in Engineering Science', and in 2008 she was awarded a University Teaching Award for her 'sustained excellence in the teaching of biomechanics' and for her contributions to establishing Oxford's M.Sc. in Biomedical Engineering.
Prof. Zavatsky's research area is orthopaedic biomechanics, with a particular emphasis on the joints of the lower extremity. She has published articles on theoretical models of the knee, its ligaments, and associated bones; comprehensive in vitro experimental data sets for knee model validation and knee replacement design; hip, knee, ankle, and foot kinematics; and recommendations for rehabilitation exercises. In 2003, she was awarded a Philip Leverhulme Prize from the Leverhulme Trust (UK), an award given to outstanding young scholars of substantial distinction and promise. Her current work focuses on the biomechanics of the foot and ankle; the kinematics of running; compensations in walking and running; turning gait; and mechanical factors in knee osteoarthritis. The research has clinical applications in the treatment of children with cerebral palsy, patients with flatfoot, knee joint replacement patients, and runners with overuse injuries, such as patellofemoral pain.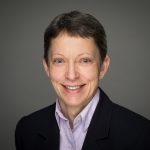 Professor Amy Zavatsky
MA, DPhil (BSc Pennsylvania)
Reader in Engineering Science and Tutor in Engineering
Governing Body Fellow
Related Links