I'm currently undertaking a challenge – Run the World – to complete a 10 km run in all 206 countries in the world by the 2020 Olympics / Paralympics. I'm doing the challenge to raise funds for Cancer Research and to increase awareness of the benefits of an active, healthy lifestyle.
What's this got to do with St Edmund Hall? A surprising amount. When I ran in Baghdad in November an alumnus helped me with my visa to Iraq. I ran with an alumna in Singapore.
And in Italy I ran with three alumni – an American who went on to work for the IMF before becoming a senior adviser to the Indian government; an Italian who was a marketer in the hair care sector before setting up his own translation service; and a Pakistani who now consults for governments and international agencies after a career at the UN's Food and Agriculture Organisation.
I hope this story gives a sense of the breadth of people you meet at Teddy Hall – as well as the careers they go on to.
I could tell similar stories about the UK where I've worked all my life (first in finance and then as an entrepreneur in the music, computer & video games and internet sectors before moving onto life as an angel investor).
In addition to my runs round the world, I'm also running an additional 44 x 10kms around the UK: the idea being to take my total metres run to 2,500,000 – a metre for every cancer sufferer in the UK. My first UK run was in Newcastle and, yes, you guessed it, there were a number of alumni there supporting me.
Where next?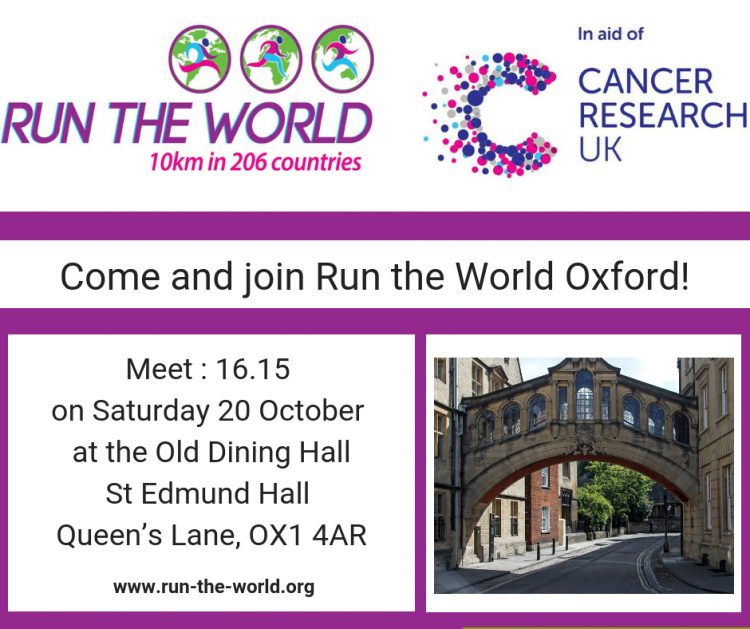 Join alumnus Dan Thompson this Saturday on his Run the World Challenge in Oxford
16 Oct 2018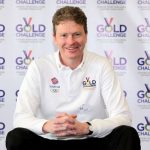 Dan Thompson
1979, PPE
Founder and Chair, Gold Challenge
Related Links