Professor Jenny Taylor
Fellow by Special Election in Human Genetics
Jenny Taylor read Biochemistry at the Hall from 1985-1989 and went on to study for a DPhil in Molecular Biology based at the Weatherall Institute of Molecular Medicine in Oxford. Following this she joined Oxagen, a small start-up biotech company in Oxfordshire, directing programmes in the genetics of common diseases.
In 2002, she moved into the field of translational genetics and took up the post of Programme Director for the Oxford Genetics Knowledge Park, a programme based at the University of Oxford's Wellcome Trust Centre for Human Genetics and funded by the National Institute of Health Research to translate genetics research discoveries into the clinic. This led to new genetic tests for cardiovascular disease and learning disability and new platforms for investigating genetic abnormalities being adopted in the NHS.
The Genetics Knowledge Parks were the forerunner for a more broad-based translational research initiative funded by the NIHR, the Biomedical Research Centres. Jenny is now Programme Director for the Oxford Biomedical Research Centre's Genomic Medicine Theme where the current focus is on translating next generation sequencing technologies into the clinic for diagnosis of inherited conditions and cancer. She was elected a Fellow by Special Election in February 2013.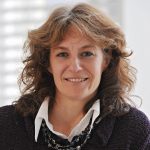 Professor Jenny Taylor
BA DPhil Oxf
Fellow by Special Election in Human Genetics
Associate Professor
Programme Director, Genomic Medicine Theme, Wellcome Trust Centre for Human Genetics
Related Links