Teddy Hall Careers Support
Teddy Hall Careers Support
Further to the series of careers events which took place over the course of both Hilary and Trinity terms, the Hall will convene further information sessions by the Careers Service, mock interview sessions, hosted by Alumni sector professionals, and on-line talks in Michaelmas term. Full details will be available towards the beginning of term.
Events are open to all year groups and disciplines and to both undergraduate and postgraduate students.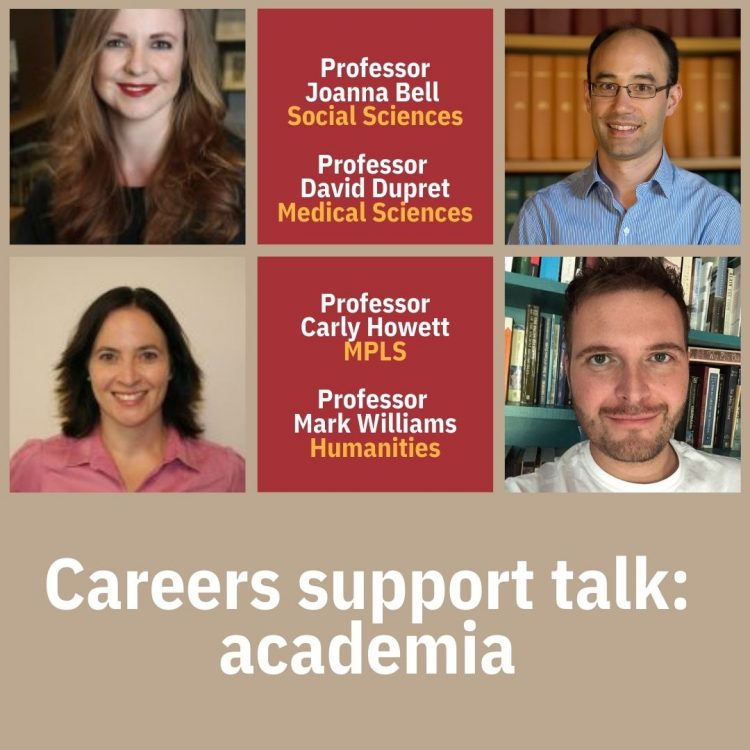 Academia as a career
The final event of Trinity Term 2021 was on Friday 11 June, when a talk/Q&A session on academia as a career took place. The following academics were involved, with each session now available to view individually:
Professor Joanna Bell – Social Sciences Division
Professor David Dupret – Medical Sciences Division
Professor Carly Howett– Mathematical, Physical & Life Sciences Division
Professor Mark Williams – Humanities Division
Once in place, forthcoming careers event details and registration links will be available below.
Career Guidance
The Careers Service offers comprehensive guidance covering all sectors and occupations.