A Coastal Mystery
6 May 2020|Jonathan Yates
One of the best loved pictures in the College's art collection is a coastal scene by the English landscape artist Edward Seago. However, despite many suggestions, the precise location of the scene is unknown. Can anyone help us identify its location?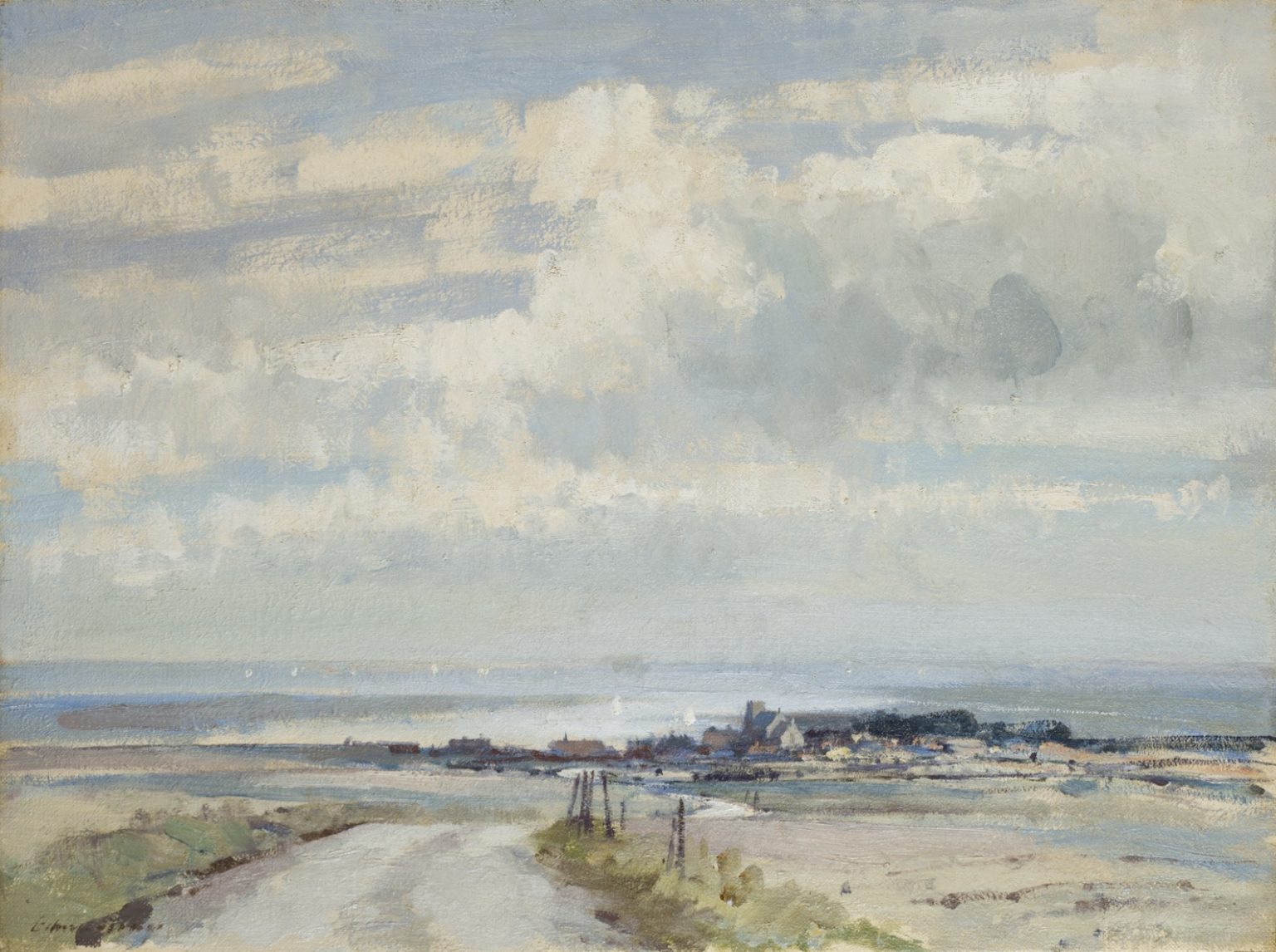 Seago (born 1910 died 1974) was an essentially self-taught artist. He is perhaps best known for coastal scenes of his native Norfolk – but he travelled widely, and was a versatile artist. His works were highly sought after during his lifetime, and the royal family were extensive collectors. He spent time with them, and the Royal Collection has a companion pair of pictures: "The Duke of Edinburgh painting Mr Seago" (by Seago), and "Mr Seago painting the Duke" (by the Duke). Our oil painting was purchased by the JCR picture committee directly from the artist in 1953. It was probably painted in 1952 or 1953.
By 2014 the painting had become very discoloured – a legacy of the times when smoking was permitted in college rooms. The Ashmolean's recommended restorer undertook cleaning and repairs. The paint surface is now fresh, and we can appreciate Seago's impressionist technique – capturing the feel of the coast in a minimal number of brushstrokes. When I look at this picture, I like to think this is my first glimpse of the sea, having reached the top of a small hill after a long cycle ride.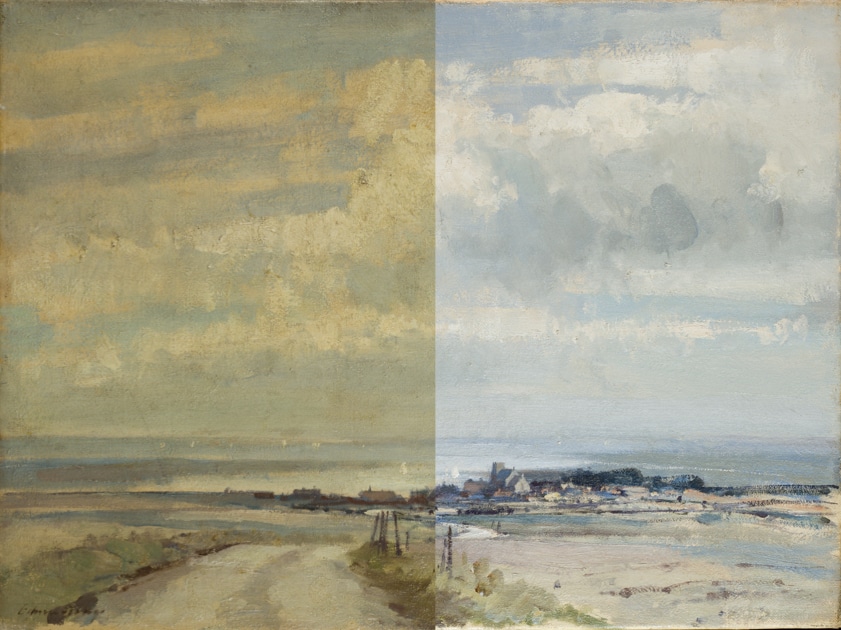 However, the exact location of the painting remains elusive. Many locations have been proposed – but are usually easily discounted after consulting a map. It does appear to be an estuary, rather than an open sea. And it does have the distinct feel of the north Norfolk coast.
The church could provide the vital clue. It has a square tower – not much higher than the roof of the nave. There is a smaller chancel – and both the nave and the chancel have a pointed structure at the apex of the roof. But the orientation of the church is intriguing. If the chancel is at the east end of the church it means the viewer is looking slightly north of west. Which does not fit with a north Norfolk scene. So where is it?
Please contact Professor Jonathan Yates at jonathan.yates@materials.ox.ac.uk if you know the location of the painting.
Blog Categories
Author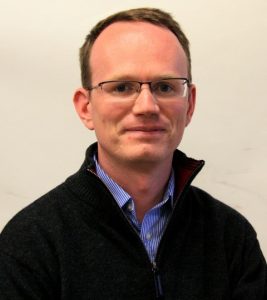 Jonathan
Yates
Professor Jonathan Yates is a tutor in Materials Science at St Edmund Hall. He also holds the role of Picture and Chattels Fellow which sees him take responsibility for the cataloguing, conservation and use of the Hall's art collection, including paintings, photographs, silver and other items.
Share Post