Accommodation for Undergraduates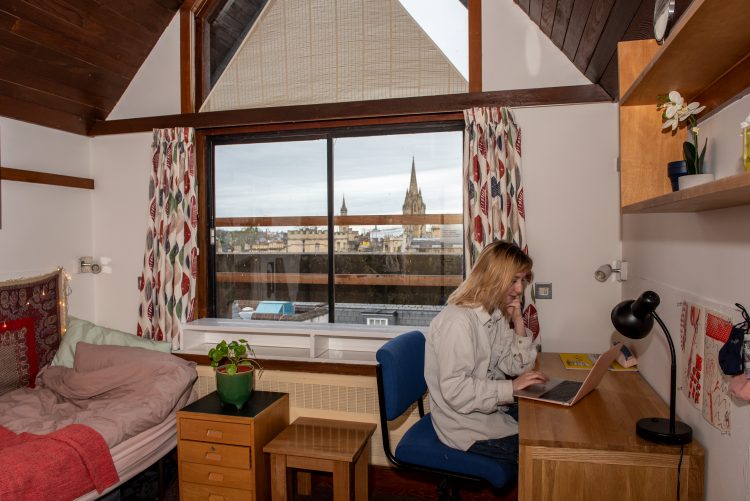 First-Year
All our first-year undergraduate students are guaranteed a room on the main College site (on Queen's Lane, just off Oxford's High Street) in one of the Kelly, Emden, Whitehall or Staircase 8 buildings. This makes it very easy to meet others in your year and your first group of friends are likely to be those also living on your floor.
All rooms are spacious single bedrooms and include storage space, a sink and a desk, as well as being close to shared bathrooms and kitchenettes. We allocate rooms randomly so that a mixture of subjects, backgrounds, and nationalities is achieved. All our rooms are bright and airy and all are equally sized and furnished, ensuring that everyone has an equal quality of accommodation, and that there is no segregation by price of room. Kitchens and bathrooms are shared between four to six students each, and are cleaned every weekday by our friendly team of staff. Some en-suite facilities are available for those requiring them for health or religious reasons.
Teddy Hall is one of the most down to earth colleges. With a large concentration of people on a smaller campus, you always bump into people on the way to the laundry room, etc., so there's always opportunity for a catch up. The fact that we have dinner and breakfast together is a great way to mix and get to know different groups of people.
Elaine, Fine Art
Second-Year
Second-year students get together in groups of friends and rent privately in houses in Oxford. The College recommends that you start your search for second-year private-rental accommodation halfway through your first term when you start at the Hall (around November) to give yourself the widest choice available.
Our undergraduate students have put together a helpful guide to finding accommodation in your second-year.
Third / Fourth-Year
Third-year students are typically accommodated on the main College site, in the Besse building or historic Front Quad. Alternatively, you can live in one of our annexes on Dawson Street, the William R. Miller building, or at Tamesis Guest House just off the Iffley Road. Fourth-year students can live in North Oxford at the Norham St Edmund Site, 19 and 24 Norham Gardens, or 1 Crick Road, or in East Oxford at 7 & 10 Circus Street just off the Iffley Road.
Some students prefer to rent privately for a second year, and they are very welcome to do this. For those moving back into College accommodation there is a randomized room ballot, and the consistent quality of our accommodation means that those choosing rooms at the lower end of the ballot can secure a pleasant and well-furnished room.
Facilities, Wi-Fi and support
All College accommodation have bathroom facilities which are either shared or en-suite. There are also shared common rooms (lounge areas) and kitchen and dining facilities.
The College's laundry facilities are accessed via a pay as you go Circuit app which you can download via Google Play or the Apple App Store by searching for 'Circuit Laundry'.
High-speed internet is available across all College sites, with both wired and wireless access in rooms.
Some of the Hall's Welfare team live at the College on the main College site at Queen's Lane and at Norham St Edmund, William R. Miller and Tamesis Guest house.  You can speak to them about anything from personal or academic issues.  They are here to be a friendly listening ear and help you get access to the right support during your time with us.
Living Expenses
Visit our Undergraduate Finance page for more information about Oxford and College living expenses.
First-Year Accommodation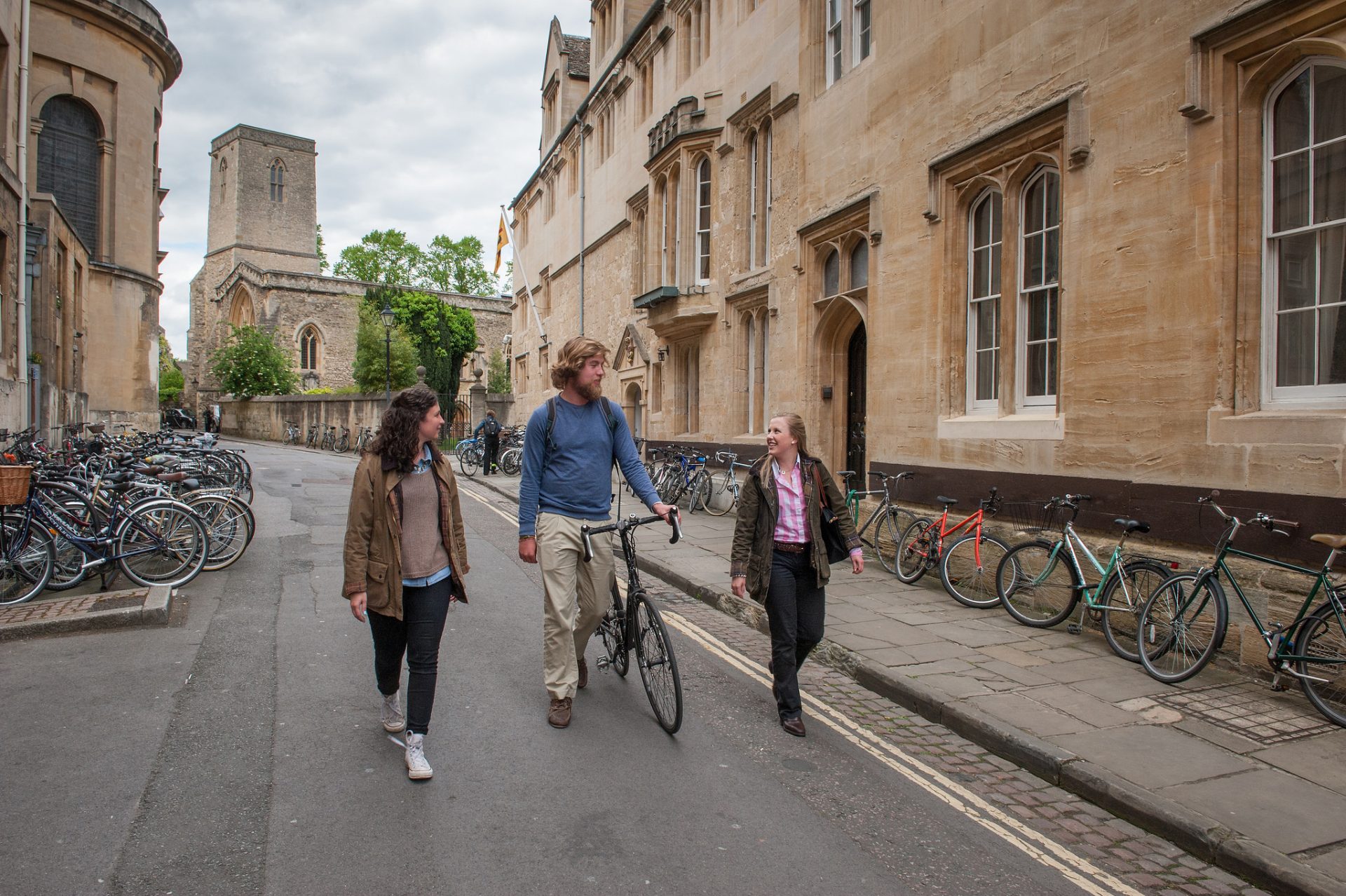 Queen's Lane
We offer accommodation on the main College site at Queen's Lane, to all our first-year students. You can stay in the Kelly, Emden, Whitehall or Staircase 8 buildings.
Fourth-Year Accommodation
A quick look at our Undergraduate Accommodation