Seminar 2: Conversations in Environmental Sustainability: beyond greenwashing
Event
St Edmund Hall, Oxford, is pleased to announce the second seminar in our 'Conversations in Environmental Sustainability: beyond greenwashing' series:
Seminar 2: Going Green and environmental sustainability: how do we measure it?
This highly topical and important question is one that many organisations from large corporations to small businesses are currently struggling with: to understand how to audit the impacts of their organisation on the environment. For example, what does the word "green" mean in this context – should organisations focus on their CO2 and GHG emissions or should they be much broader in scope to cover impacts on other resources such as water, biodiversity, and waste products? What is the appropriate scale? – is it just the direct impacts of the organisation that should be assessed, or should it include those of their suppliers? What suitable data sources and metrics are currently available to measure these impacts or is it a case that while good in intention, many are simply not measurable?
This conversation will bring together three speakers addressing the question of meaningful metrics for environmental impact from the perspective of academia and the corporate sector.
This is a free public event open to all on a first-come-first served basis and is kindly sponsored by Ninety One. 
Please join us for this second seminar.
Programme & Speakers
17:00-18:45: Presentations and Panel Discussion
Host: Professor Dimitrios Tsomocos, Professor of Financial Economics and Fellow by Special Election at St Edmund Hall
Dr Nicola Ranger, Executive Director, Oxford Martin Systemic Resilience Programme
Jonathan Taylor, President, Awesix Services Sàrl
Harriet Waters, Head of Environmental Sustainability, University of Oxford
18:45-19:15: Drinks Reception
Registration
This event is open to the public. All are welcome.
If you have any questions, please email principals.ea@seh.ox.ac.uk.
Seminar Background
'Conversations in Environmental Sustainability: Beyond Greenwashing' is a termly seminar which brings together leading thinkers and decision-makers from academia, business, government and NGOs to look beyond greenwashing. Each seminar examines a specific issue related to environmental sustainability, exploring how to effectively marry environmental, social and governance (ESG) goals with financial returns, innovation and other business imperatives.
A panel of experts each speak individually before engaging with each other in a panel discussion. This is followed by further conversations over drinks in the College. St Edmund Hall's intimate and beautiful site provides the setting for the audience of experts and guests to consider honest, solution-based responses to the challenges posed if we are to deliver environmental sustainability.
Filming and photography
Please note: this lecture will be recorded and published on St Edmund Hall's digital and print communication platforms where appropriate.
There will be photography on the day.
If you do not wish to be filmed or photographed, please let the event organiser know.
Sponsorship
This event is sponsored by: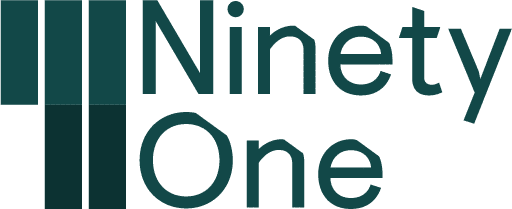 Event Details
Date: 23 Jun 2023 (Fri)
Time: 17:00 - 19:15
iCal:Export
Location: St Edmund Hall, Queen's Lane, Oxford, OX1 4AR
Contact: Maxine Osborne
Categories
Accessibility
If you have any accessibility requirements, please contact the event organiser.