Besse Building Refurbishment Update
30 Apr 2021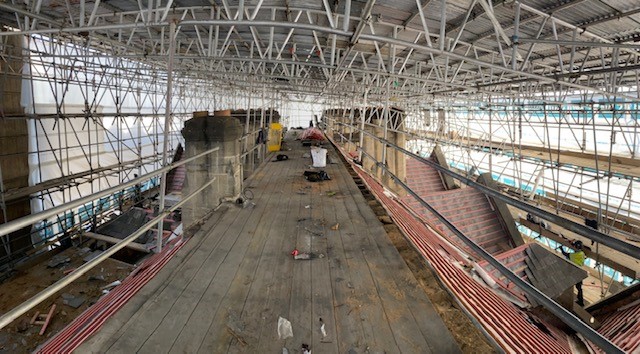 Thanks to the continued generous support of Aularians, the refurbishment of 49-56 High Street (Besse Building) continues to go both well and to schedule.
If you would like to support this project to improve the quality of accommodation on Queen's Lane please donate online here or contact the Development Office: aularianconnect@seh.ox.ac.uk
The Estates Manager, Stephen Lloyd, is pleased to report that:
works are continuing well and we remain on schedule to have the building back in time for occupation in October 2021;
some work has been completed on the roof over 56 High St. and we will start to see some of the scaffold on that section being removed in the coming weeks;
the main roof is progressing well. Lead and slate work have commenced and chimney repairs have been completed;
mechanical progress has also been good over the last month, radiators for the 3rd and second floor have been fitted and the 1st floor radiators have been delivered to site. The plant room installation is progressing as planned and the new flue has been successfully installed from the basement to the roof. The fans in the loft spaces have also been fitted;
the kitchens on the 3rd floor have been installed and the decoration of these areas is now underway; and
secondary glazing has also been a priority and this too is progressing well – much care has been taken with the design of these secondary units and they have been well executed.
Keep an eye out for more updates on the Besse Project.