Besse Building Renovation Complete
16 Nov 2021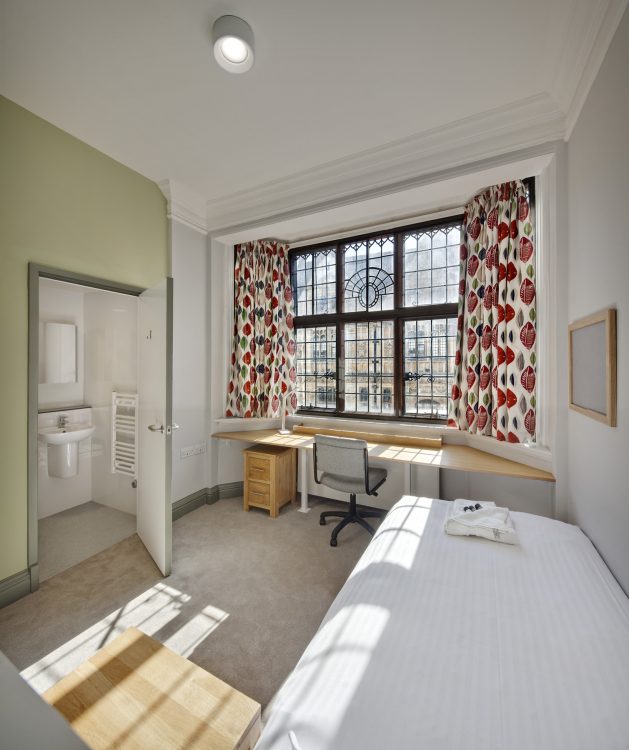 We are delighted to announce that the refurbishment of 49-56 High Street (Besse Building) is now complete. With the generous support of Aularians, the Hall has transformed the Grade II building into six self-contained student apartments, offices and teaching spaces. The design of these rooms were created by the architects Original Field.
We have made significant efforts to improve the sustainable credentials of the building by installing double glazing to the rear and substantially increasing the amounts of insulation in the building. New technology has also been installed that recovers heat from the wastewater produced by the en-suite showers and which in turn reduces the hot water demand by approximately 25%.
Below is a selection of photos showing the different bedrooms, hallway, kitchens, IT Computer suite and en-suite bathrooms. We look forward to welcoming future generations of students to stay at the Besse building for many years to come.