College Engineers hold inaugural Michaelmas event
21 Nov 2018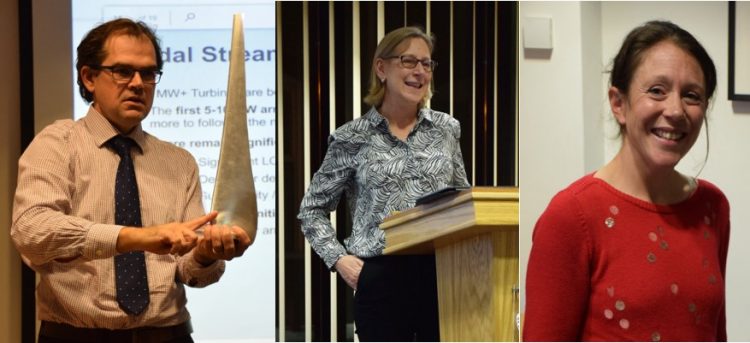 The Engineers in College held an inaugural Michaelmas term event on Tuesday 13 November 2018 in the Jarvis Doctorow Hall. This involved short presentations by Teddy Hall engineers, followed by drinks.
Professor Richard Willden, Professor of Engineering Science and Tutorial Fellow in Engineering, spoke about his work on "Tidal Stream Energy – Designing for Performance" and even brought along a newly-designed and manufactured turbine blade to show the audience. Dr Faith Wainwright, St Edmund Hall Engineering alumna and Honorary Fellow, who is a Structural Engineer (Arup) and the 2018 President of the Institution of Structural Engineers, gave her "Thoughts on a career in structural engineering and the future of the profession". Dr Jessica Bruce (née Leitch), also an Engineering alumna and Founder of Run3D Ltd, spoke about "Run3D: From the running research to running a business". A good mix of undergraduate students, graduate students, and Fellows and lecturers attended, and it was a very enjoyable event. Many thanks to all our speakers.
Find out more about the Engineering Science undergraduate course
Related News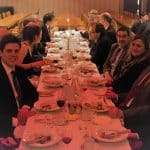 Joe Todd Engineering Dinner
The Teddy Hall Engineers gathered on Thursday 28 February for their annual dinner in the Wolfson Hall, preceded by student presentations
5 Mar 2019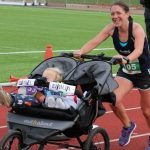 How do you run a marathon with two kids?
Alumna Jessica Bruce is featured in a new Oxford Sparks podcast about her work on the biomechanics of running injuries, and her record-breaking marathon-running achievements!
27 Nov 2017