Hall Fellow Develops New Rapid Covid-19 Antibody Test
31 Mar 2021
An international research team led by Oxford University scientists has developed a portable test for antibodies that fight the novel coronavirus that causes Covid-19. Part of this team is Dr Jack Tan, EPA Cephalosporin Early Career Teaching and Research Fellow, at St Edmund Hall. Since the outbreak of the pandemic, Dr Tan has been working at the Alain Townsend Lab at the Weatherall Institute of Molecular Medicine to find new vaccines and tests to control Covid-19.
The study was led by Professor Alain Townsend from the MRC Human Immunology Unit at Oxford University. The team includes scientists from Taiwan, India, Thailand and France, as well as UK university and NHS researchers.
The test, which spots the presence of virus-fighting antibodies rather than a coronavirus infection, can be adapted to work on blood from a finger prick – making it quick and easy to use. Dr Tan commented:
"We have sent the reagents free of charge to over 21 different countries and we will continue to supply the reagents for free to researchers or laboratories around the world who are keen to try it out."
This new test will help provide a better way of testing antibody levels and understanding immune defences in individuals and across populations, and ultimately help to control the spread of coronavirus.
More information about the test can be read in Oxford University's press release and in the Nature Communications journal. Dr Tan's recent work on developing a new vaccine to fight the spread of Covid-19 variants can be read on the St Edmund Hall Blog.
Related News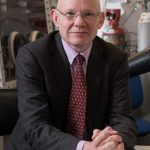 Professor Sir Peter Bruce awarded Royal Society of Chemistry Longstaff Prize 2022
15 Jun 2022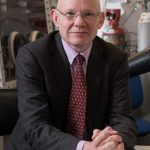 Professor Sir Peter Bruce recognised in the Queen's Birthday 2022 Honours List
2 Jun 2022