Dr Jack Tan
EPA Cephalosporin Early Career Teaching and Research Fellow
Jack Tan is the EPA (Sir Edward Penley Abraham) Cephalosporin Early Career Teaching and Research Fellow.
Jack Tan is a postdoctoral scientist and Early Career Development Fellow at St Edmund Hall.
I am a EPA Cephalosporin Early Teaching and Research Fellow at St Edmund Hall. I am currently working as a postdoctoral scientist in the Alain Townsend Lab at the Weatherall Institute of Molecular Medicine on developing a single cycle influenza vaccine (S-FLU) for clinical trials. Apart form that, I am trying to further understand the immune responses against influenza elicited by S-FLU in animal models and humans. We have also recently started developing vaccines and therapeutic antibodies for the novel coronavirus (2019 nCoV).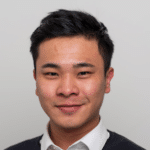 Dr Jack Tan
EPA Cephalosporin Early Career Teaching and Research Fellow
Related Links