Oxford Apply Workshop 2018
2 Jul 2018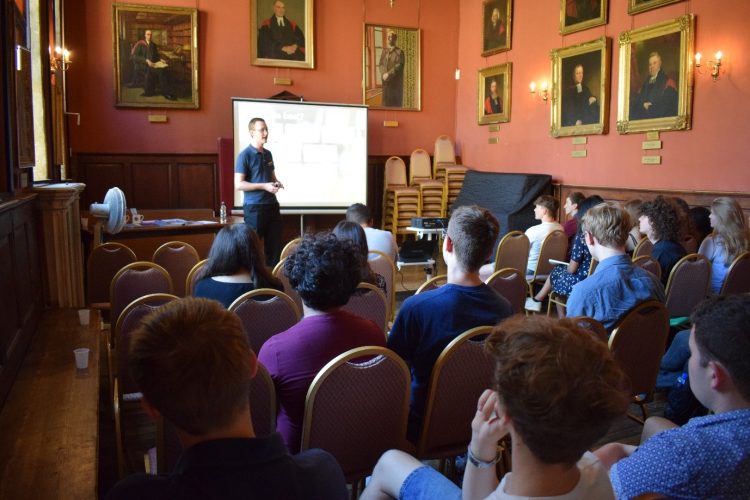 The academic term may have drawn to a close but Oxford is far from quiet, particularly for Luke Maw, our Schools Liaison Officer. Last week, 26 students from 13 different schools spent a day at St Edmund Hall for the Oxford Apply Workshop, providing them with an in-depth breakdown of the Oxford University application process.
The eight activities throughout the day each covered a different part of the process, from beginning to end, with the opportunity for the Year 12 students to have their questions answered by current Teddy Hall students and tutors. In the first talk of the day, Luke gave an introduction to Oxford and outlined what sets the University apart, from the tutorial system to the relatively short length of terms. With more than thirty colleges at the University, the prospect of choosing between them can feel daunting for some applicants; Luke explained the collegiate system in further detail and answered any questions.
Students were then given a tour of the College by some of Teddy Hall's student ambassadors, before splitting off into two groups. Those who were interested in studying sciences took part in a tutor panel with representatives from Chemistry, Medicine, Maths and Engineering, while those considering arts, humanities and social sciences took part in a similar event with representatives from Politics, History, Modern Languages, Geography and Economics, where they had the opportunity to ask subject-specific questions in discussion with some of Teddy Hall's tutors. Following lunch in the Wolfson Hall, the arts, humanities and social sciences students visited the Weston Library, where an exhibition on Tolkien is currently taking place; meanwhile, the scientists were given a tour of the Clarendon Laboratory.
Returning to Teddy Hall, the groups came together once more for a talk on the Oxford admissions process, with specific guidance on personal statements, written work for submission, admissions tests and interviews. In light of the beautiful weather, the students were able to sit outside in the Teddy Hall churchyard for part of the session, discussing potential interview questions. Professor Robert Wilkins, the College's Tutor for Admissions and Senior Tutor, rounded things off with a final presentation on applying to competitive universities, before the day came to a close. Twenty of the students had the chance to stay overnight in the College, ready for the University-wide Open Day the next day.
Schools in our link regions can request a free visit to St Edmund Hall by completing this online form.
Related News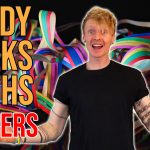 Teddy Rocks Maths Essay Competition - 2021 Winners Announced
College Lecturer Tom Crawford announces the winners of the 2021 Teddy Rocks Maths Essay Competition
14 Jun 2021