The Big Think Competition 2023
15 Mar 2023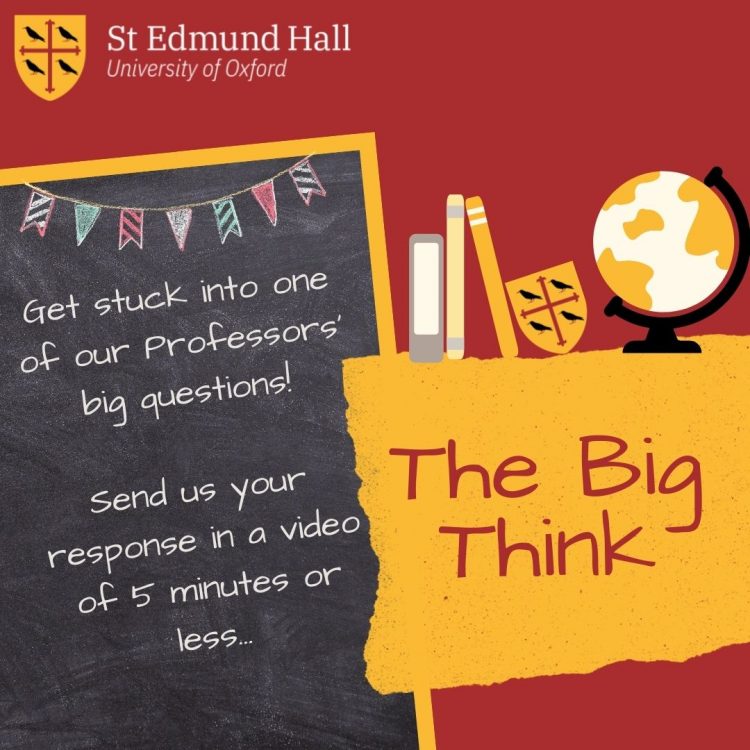 We're pleased to announce that the Big Think Competition is back for 2023!
Teddy Hall invites students from across the UK to tackle one of our academics' 'big' questions by entering our 'The Big Think' Competition by Monday 1 May 2023. Now featuring even more subjects than last year, the questions have all been specially designed to challenge you beyond your normal school curriculum and get you thinking big about your subject and what it might be like to study it at university. Simply record a video of 5 minutes or less presenting your arguments, research, evidence or opinions on questions such as:
Is privacy dead? Should it be?
Are CEOs overpaid?
Will we ever discover extraterrestrial life?
There are two grand prizes of £100 and £50, as well as £35 prizes for the best submission in each subject question. All prizewinners will also be invited to Oxford for the day where they will get to discuss their entries with subject tutors, have a tour of college with current students and enjoy lunch in our Wolfson Hall.
Visit our Big Think webpage to see last year's winning entries and for further details on how to enter. Good luck!
Related News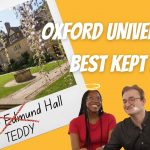 What's it like to study at the BEST College in Oxford? – New promotional video out now!
25 Jan 2023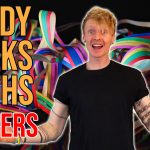 Teddy Rocks Maths Essay Competition - 2022 Winners Announced
College Lecturer Tom Crawford announces the winners of the 2022 Teddy Rocks Maths Essay Competition
12 Jul 2022