Welcoming Aularians to the 2019 Floreat Aula Legacy Society Weekend
2 Apr 2019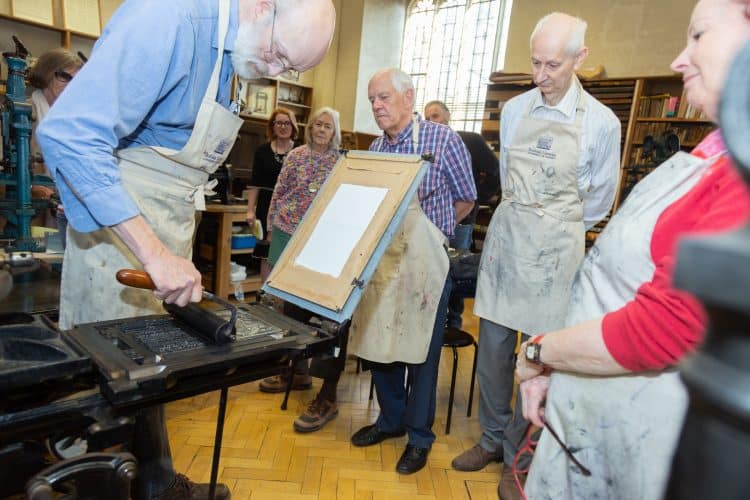 Last weekend we welcomed over 100 alumni and guests to the biennial Floreat Aula Legacy Society Weekend.
Guests enjoyed an array of tours and talks on Friday. Highlights included a guided tour of Christ Church with the College's archivist Judith Curthoys and a workshop at the Historic Printing Press in the Bodleian Library with Professor Henrike Lähnemann, Fellow in Medieval German. After a day of tours in the sunshine, John Dunbabin, Emeritus Fellow spoke on 'Why there was no third Anglo-American War after 1815', before guests visited the Chapel for Evensong, followed by a drinks reception and four course meal.
Before heading off on Saturday, guests heard from the Principal, Professor Kathy Willis discussing "Can we put a price on biodiversity?" and Chaplain Will Donaldson talking about the life of St Edmund.
A special thank you to John Dunbabin who will be retiring from his role as Secretary of the Floreat Aula Legacy Society this year.
Thank you also to all our tour guides and speakers over the weekend: Judith Curthoys, Will Donaldson, Annetta Harvis, Henrike Láhnemann, Felicity Tholstrup, Julia Unwin and Professor Kathy Willis
The Floreat Aula Legacy Society recognises and thanks those who have made a provision to the Hall in their Will and over 200 Aularians have committed to remembering the Hall. If you would be interested in joining the Society, please visit the website.
Other News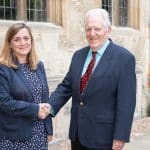 44 Years of Shakespeare: Thank You Professor Chris Armitage
College recognises long standing international study programme.
19 Jul 2019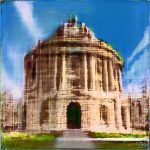 Exhibition: 'Oxford: An AI-art View'
On Wednesday 24 July, St Edmund Hall will host an exhibition entitled 'Oxford: An AI-art View' showcasing artificial-intelligence created digital paintings and video art pieces.
8 Jul 2019