Winner of the 2019 Ex Aula MCR writing competition announced
11 Jun 2019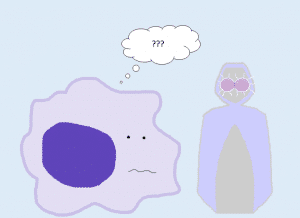 Marianne Clemence (2015, DPhil Infection, Immunology and Translational Medicine) has been named as the winner of the third annual Ex Aula MCR Writing Competition, with her article Mostly Harmless: Exploring how our bacterial friends become foes.
St Edmund Hall postgraduates were invited to submit short 800-word essays about the importance of their research and its relevance to the public, and a selection of articles on a wide range of topics has been published on the online journal. A Senior Common Room (SCR) judging panel, consisting of Mr Callum Munday, Dr Linda Yueh and Dr Ricardo Pérez-de la Fuente, was then asked to choose the best article. The Ex Aula Judges would like to express how delighted they were to read the wonderful pieces submitted to the competition.
Sian Brooke, Editor-in-Chief "thanks those who entered for such a high calibre of work that was always interesting and exciting to read. All entrants should be commended for their research and the clarity with which they presented their work. It was challenging to judge (as it has been every year), but that is itself a testament to the quality of the submissions."
There is a £500 cash prized attached to the winning submission, as well as a place at the Achievements Dinner held in College. Whilst there is a overall winner, the Editor and Judges would also like to give special mention to the following pieces of work.
Winner: Marianne Clemence Mostly harmless: Exploring how our bacterial friends become foes. A wonderful show piece as to how to make research accessible and engaging to the lay reader. It is well written and offers a clear sense as to why this is a fascinating biological question. Her work is clearly at the forefront of research as well as critical for public health. And it's a great title!
2nd: Paul Shields Back to the Future: Remembering the 90s in Putin's Russia. A dramatic introduction that effectively sets up the article. The novel-like, first person approach works well as a tool to draw in the reader. It's an engaging account of politics as history – and a powerful story of the creation of a narrative that ends with a great quote.
Tied for 3rd: Morgan Jones Doing Contemporary History: The murder of Jo Cox MP. A beautifully written account of contemporary history with vivid examples and a wonderful TS Eliot poem to end.
Tied for 3rd: Charlie Clarke-Williams Toxic Learning: The neuroscience of drug addiction. A catchy introduction leads into an article on a fascinating topic that is nicely and simply explained for the lay reader.
After two years, Sian would also like to take this opportunity to call for a Editor-in-Chief to take over for the academic year 2019-20. The time commitment for the role is around a hour a week, and can be shared between two-people or even conducted remotely. If you are interested, please email sian.brooke@oii.ox.ac.uk
Related News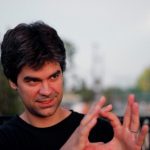 Senior Research Fellow in Astrophysics leads one of the UK teams granted £15m to build software and…
12 May 2022