Professor Adrian Briggs
Emeritus Fellow
Adrian Briggs has private international law, which in Oxford is only available to those pursuing graduate degrees, as his principal research and teaching interest.
He is author of a number of monographs on the subject, and his Private International Law in English Courts, published in 2014, was intended to be an up-to-the-minute synthesis of European law and English law as they regulated the subject. It is fair to say that the abrupt decision to resign membership of the European Union has not been good for sales.
Within private international law, his main specialism is in the law of civil jurisdiction (can this not-entirely-local case be tried before the English courts? can anything be done to prevent this dispute from being tried before the courts of a foreign country in which things might not go so well?) and foreign judgments (will a judgment from this foreign court have any effect in England? what can be done to pre-empt proceedings in a foreign court? would it be better to defend the claim overseas, or to ignore it altogether?).
For the last five years he has been part of the Law Faculty's programme of cooperation with and support of the University of Yangon, Myanmar. To that end, as well as making teaching visits, he has written Private International Law in Myanmar and has co-authored The Law of Contract in Myanmar. There is endless fascination to be had from trying to piece together the parts of a subject which has, for decades, been ignored but which now urgently needs to be brought back to life.
So far as concerns undergraduate teaching, Adrian covers land law, and the law of contract. In fact, he teaches land law for several colleges, by which means we are able to secure, in return, the services of expert tutors in other college to complement what we ourselves provide. It all makes for an exciting mix of tutors, approaches and experiences.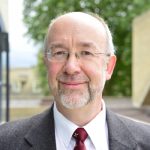 Professor Adrian Briggs
QC, BCL, MA
Related Links