Dr Iana Alexeeva
College Lecturer in Psychology
Iana is a Stipendiary Lecturer in Psychology. Her research interests lie within the areas of health psychology, cognitive psychology, and behavioural medicine. She investigates cognitive and behavioural aspects of chronic physical illnesses, like asthma.
Iana is interested in the nature of cognitive processes and the roles they play in illness perception, symptom monitoring, and coping with illness and treatment. In other words, she investigates how people attend to their bodies, perceive and monitor changes in their health, interpret and understand their symptoms, make decisions about their diagnoses, adhere to treatment, and cope with potential side effects.
Iana teaches the following: Individual Differences, Psychological Disorders, Developmental Psychology, Cognitive Psychology, Information Processing, Perception, Language and Cognition, Psychology Theories, and Health Psychology.
Alexeeva, I. & Martin, M. (2018, in press). Evidence for mood-dependent attentional processing in asthma: Attentional bias towards health-threat in depressive mood and attentional avoidance in neutral mood. Journal of Behavioural Medicine.
Martin, M. & Alexeeva, I. (2018). Greater specificity of activity memories in Chronic Fatigue Syndrome/Myalgic Encephalomyelitis: Implications for exercise-based treatment. Mental Health and Physical Activity, 14, 19-30.
Martin, M. & Alexeeva, I. (2010). Mood volatility with rumination but neither attentional nor interpretation biases in chronic fatigue syndrome. Br J Health Psychol, 15(Pt 4), 779-796.
Alexeeva, I., Thomas, B. C. & Pelletier, G. (2008). Psychosocial Characteristics of Cancer Patients Who Choose to Attend an Educational Session on Cancer-Related Fatigue. Cancer Nursing, 31(5), 408-414.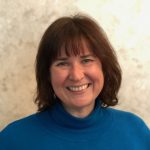 Dr Iana Alexeeva
BA Calgary, MSc DPhil Oxf
College Lecturer in Psychology