Jonny McIntosh
College Lecturer in Philosophy
Jonny McIntosh is Stipendiary Lecturer in Philosophy at St Edmund Hall and at Hertford College, and is completing his PhD at University College London. He grew up in north east Fife, but moved south to study Mathematics and Philosophy at Somerville College, Oxford in the mid-1990s. After graduating, he spent several years DJing and working in a record shop, but philosophy proved to be an itch he couldn't stop scratching.
Jonny's research concerns foundational issues at the intersection of the philosophy of language, formal semantics, and the philosophy of action, as well as related issues in the metaphysics of time and modality, but he has interests in many areas of philosophy, linguistics, and the cognitive sciences. He teaches a broad range of undergraduate papers, including 101 Early Modern Philosophy, 102 Knowledge and Reality, 103 Ethics, 104 Philosophy of Mind, 108 Philosophy of Logic and Language, 125 Philosophy of Cognitive Science, and 127 Philosophical Logic.
His personal website can be found here: jonnymcintosh.com.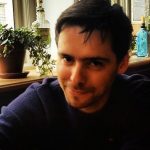 Jonny McIntosh
MA (Oxon) MA, MPhil (London)
College Lecturer in Philosophy
Stipendiary Lecturer in Philosophy at Hertford College
jonathon.mcintosh@hertford.ox.ac.uk
Related Links