The Rt Hon Sir Stanley Burnton
Honorary Fellow
Sir Stanley Burnton was educated at Hackney Downs Grammar School and St Edmund Hall, where he read Jurisprudence (1961). He graduated in 1964 with First Class Honours and was called to the Bar in 1965. He practised initially in general common law, and then, from 1976, as a commercial lawyer at One Essex Court.
He took silk in 1982 and acted both as advocate and arbitrator in international arbitrations. Sir Stanley sat as a deputy High Court judge in the Chancery Division from 1994 until he was appointed to the High Court Bench (Queen's Bench Division) in July 2000. He was nominated to the Administrative Court shortly after his appointment. He was subsequently the Judge in charge of Modernisation, IT and the Court Estate and one of the original three judicial members of the Board of Her Majesty's Court Service. He also served as a member of the Civil Justice Council.
In April 2008 Sir Stanley was promoted to the Court of Appeal, and sat in both the civil and criminal divisions of the Court of Appeal. He retired as a Judge of the Court of Appeal on 25 October 2012, when he reached the age of 70, and has returned to One Essex Court to sit as an arbitrator.
Stanley Burnton is a Bencher of the Honourable Society of the Middle Temple and its Master of Music, responsible for arranging concerts within the Inn. He tries to foster the careers of young up-and-coming musicians.
Stanley Burnton is President of the Slynn Foundation and former chairman of the Board of Trustees of the British and Irish Legal Information Institute (BAILII). He is a former trustee of the British Institute of International and Comparative Law, and member of its audit committee. In addition to being an Honorary Fellow of St Edmund Hall, he is also a Visiting Professor at Queen Mary College, London.
Between November 2015 and September 2017 Sir Stanley was Interception of Communications Commissioner, a challenging role given the environment and pressures for investigatory powers. The Interception of Communications Commissioner's Office (IOCCO) was an independent oversight body, and conducted inspections of public authorities. In September 2017 his office was replaced by that of the Investigatory Powers Commissioner. He now acts as an arbitrator in international commercial disputes.
I grew up in Hackney in East London. I went to Northwold Road Junior Mixed School, and after passing my 11 plus to Hackney Downs Grammar School, which everyone called Grocers because in the distant past it had been founded and supported by the Grocers' Guild. No one from Grocers had gone to Oxford, certainly not for many years, but a teacher who had been to Teddy Hall recommended that I apply. I took the entrance exam, with potentially disastrous results. My history was weak, and my Latin almost non-existent. But I must have produced an interesting result in the general paper, since David Yardley, the law tutor, generously gave me an interview. That must have gone reasonably well, because I was offered a place to read Jurisprudence, which I took up. I was the first member of my family to go to university.
I was at Teddy Hall from 1961 to 1964. The first person I met was Martin Smith, now Sir Martin, and we have been friends ever since. Something must have gone right: I earned a distinction in Mods and a First in Finals. I was due to go to North-Western University in Chicago to teach for a year, but not long before I was due to go they decided not to have an Oxford Graduate that year, and so I decided to go straight to the Bar. For the first few years I had a very general practice as a barrister, in crime, personal injuries, family disputes and contracts. I decided that I preferred to specialise in commercial cases, and in 1976 moved to the chambers at One Essex Court. In 1982 I took silk – became a Queen's Counsel. In 2000 I became a High Court Judge, and was knighted. Most of my judicial work was in the Administrative Court, hearing cases against the Government and other public authorities. I was appointed just as the Human Rights Act came into force, and I decided some of the early landmark cases. I was also appointed as the judge in charge of modernisation and the court estate. In 2008 I was promoted to the Court of Appeal, and became a member of the Privy Council. In the Court of Appeal I heard both civil and criminal appeals. I had to retire in 2012, on reaching 70, and returned to One Essex Court to practise as an arbitrator. However, in November 2015 I was appointed Interception of Communications Commissioner. As Commissioner I audited the interceptions by public authorities of private communications to check on their legality. The work involved visiting and checking on MI5, MI6, GCHQ, the National Crime Agency, other Police forces, prisons and others. The work was very interesting and stimulating. I was supported by an impressive team of inspectors, including former members of the Security Services, Special Branch and other Police forces. I remained in post until September 2017 when it was abolished by the Investigatory Powers Act 2016 and replaced by the Investigatory Powers Commissioner. I now work as an arbitrator in international commercial disputes.
Apart from my work as an arbitrator, I am an active member of the Honourable Society of the Middle Temple, one of the Inns of Court that anyone wishing to practise as a barrister must join. The Inn named Burnton Buildings after me, in recognition of my work for the Inn as chairman of the Estates Committee, a unique honour for someone who was (and is) still alive. In 2010 I was the Treasurer, not the money person but in effect the President for that year. Since 2011 I have been the Middle Temple's Master of Music. I arrange Music Nights, ranging from big band jazz, rock'n roll to classical music. I choose the performers and, to some extent, the music. In general, I try to commission concerts by talented young musicians: it is my way of helping them at the beginning of their careers.
In 1971 I married Gwen Burnton, then an Australian nurse working in London. We have 3 children and 5 grandchildren, all living close to us in North London. We are enthusiastic supporters of the Arts, and have a very active cultural life, going to many concerts and theatres. We favour "off Broadway" theatres, such as the Menier Chocolate Factory and the Park Theatre in Finsbury Park, rather than the West End theatres. I love London, and only hope that Brexit, if it happens, will not affect its wonderful cosmopolitan character.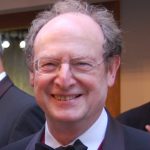 The Rt Hon Sir Stanley Burnton
PC MA
Honorary Fellow
1961, Jurisprudence
Arbitrator, One Essex Court
Related Links