St Edmund Hall hosts Brilliant Club Scholars Programme for secondary schools
4 Nov 2019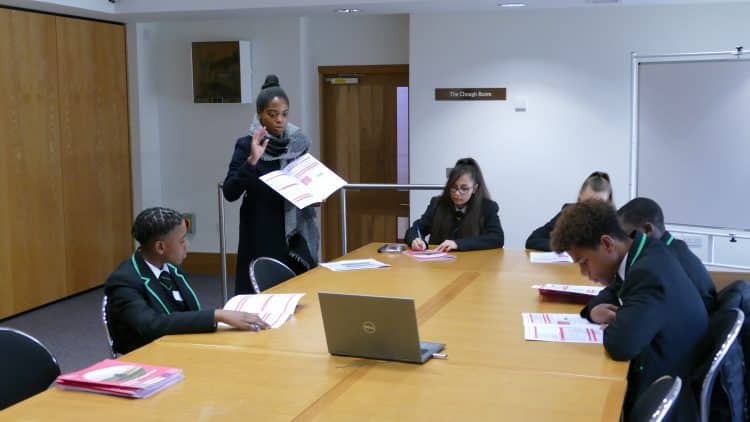 On Wednesday 30th October, St Edmund Hall hosted 24 Year 9 and 10 students from Ark Evelyn Grace Academy and Friern Barnet School in collaboration with The Brilliant Club's Scholars Programme.
St Edmund Hall has partnered with The Brilliant Club and has committed to hosting 6 launch and graduation trips as part of the charity's Scholars Programme throughout this academic year. The partnership will see the Hall host up to 200 students from across the country with the Brilliant Club and is part of the college's wider commitment to increasing and widening access to the University from under-represented backgrounds, as stated in the Hall's 10 Year Strategy.
The award-winning charity works to increase access of the number of pupils from under-represented backgrounds progressing to highly-selective universities through working with the PhD community to share its academic expertise with state schools. Their Scholars Programme begins with a 'launch' visit to a university, followed by a series of university-style tutorials delivered in school by PhD students over a number of weeks. The programme culminates in submission of a final assignment followed by a 'graduation' visit to another university. The Brilliant Club currently works with more than 12,000 pupils, many with no parental history of Higher Education and/or from low-income families. UCAS statistics show that it is having a positive impact on participating pupils: between 2015-2017, 74% of pupils who completed the Scholars Programme in Year 12 received an offer from a highly-selective university.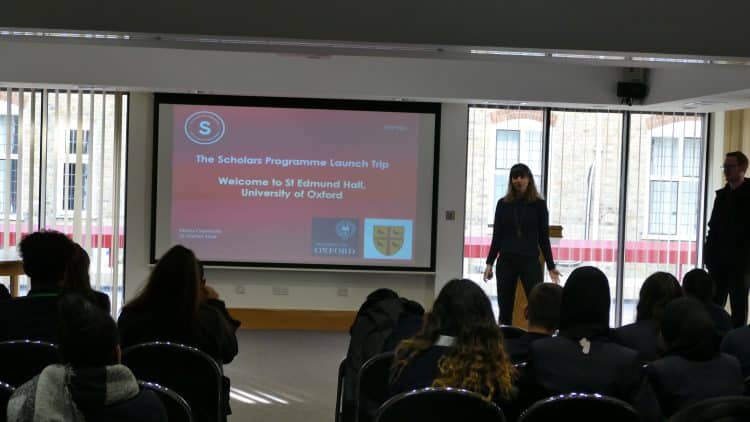 Wednesday's Scholars Programme included a welcome session introducing Evelyn Grace and Friern Barnet pupils to the college and the University along with a tour of the Hall. This was followed by a study skills session. Following a taster of delicious Hall food for lunch, pupils returned for an information and guidance session run by our Student Recruitment Manager Luke Maw, introducing university to students, covering how university is different to high school and sixth form and reasons to apply to university in the future.
The Hall is looking forward to hosting the charity's Scholars Programme in the coming months as it continues to bring together the college's student community in its vision of broadening access and outreach.