Outreach Roadshow 2018
5 Oct 2018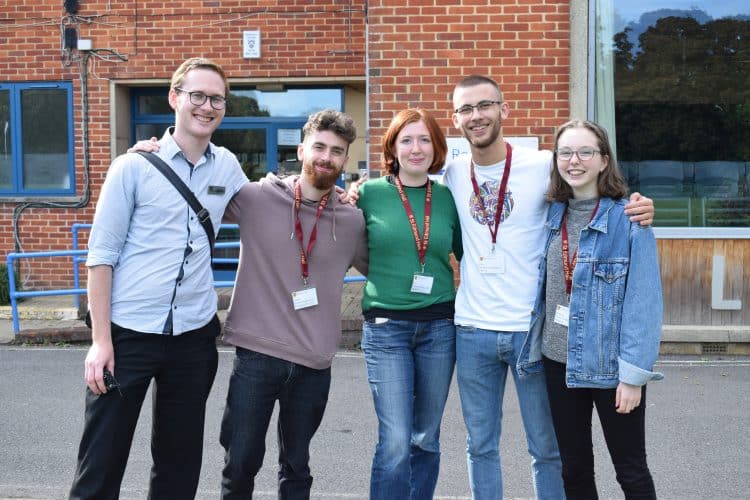 For the third year running, Schools Liaison Officer Luke Maw and a team of student ambassadors visited eight of the College's link schools in Hampshire and on the Isle of Wight for the 2018 Teddy Hall Outreach Roadshow.
The week-long trip saw Luke and the four ambassadors travel from Oxford to the south coast and beyond, with schools in and around Southampton, Portsmouth, the New Forest and the Isle of Wight. With a wide range of subjects between them, undergraduates Ella (English), Rebecca (Medicine), Jacob (Biomedical Sciences) and Rick (Physics) were perfectly placed to answer questions from students at the schools they visited.
The Outreach Roadshow began last week on Sunday evening, as Luke and the ambassadors drove down from Oxford to Southampton, where they stayed overnight. On Monday morning they were joined by Sarah Wright, Teddy Hall's Communications Intern, who teamed up with the group for the first two days to film and take photos.
Their first stop was Bitterne Park School in the suburbs of Southampton, where they spoke with Year 10s, 11s and 12s on 'Applying to Oxbridge' and 'Oxford Explained', with a chance for students to ask the ambassadors any questions. Next up was Burgate School in Fordingbridge: Luke delivered presentations on Oxford while the ambassadors ran personal statement and interview workshops with some sixth form students.
After a jam-packed day they headed to the hotel for the night to recharge, before travelling far and wide in the surrounding area over the next four days. The journey between Ringwood School and Brockenhurst College on Tuesday prompted a flurry of oohs and aahs from inside the car when driving past the wild horses that roam the New Forest, while their travels on Wednesday took them to the Isle of Wight by ferry to visit Christ the King College and Cowes Enterprise College. In their final two days, they ran sessions at Bay House School in Gosport and Havant & South Downs College, with sessions including critical thinking workshops and teachers' briefings.
Related News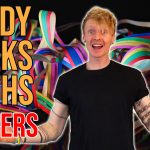 Teddy Rocks Maths Essay Competition - 2021 Winners Announced
College Lecturer Tom Crawford announces the winners of the 2021 Teddy Rocks Maths Essay Competition
14 Jun 2021