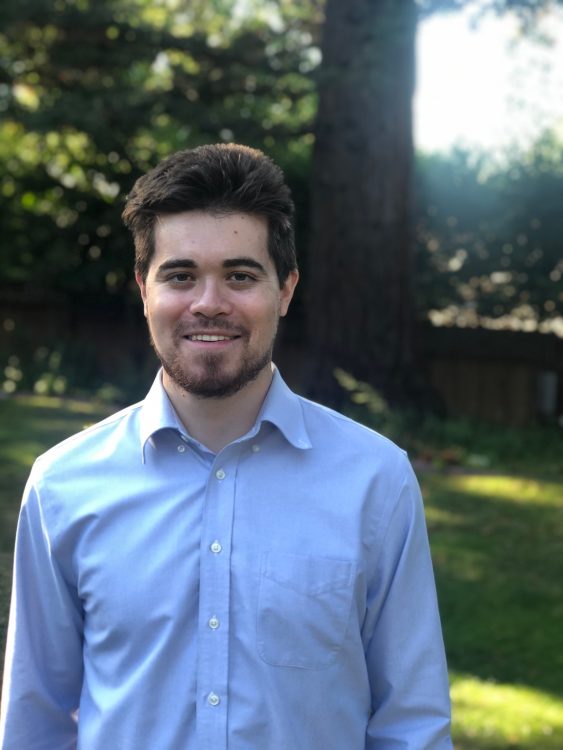 What subject(s) did you study and how were they taught?
I studied Politics. I was taught through tutorials, essay assignments, and lectures. Every week I would research and write one or two essays, attend a couple of university lectures, and then attend one or two tutorials where we would go over my essay and discuss the topic of the week.
Why did you choose Teddy Hall for your study abroad?
I chose to study at Oxford because of the tutorial system, the chance to live in England, and the world-class students at the university. Back in the United States, my favorite way to learn was by going to my Professors' office hours. When I heard about Oxford's tutorial system—where students are taught in individual or small group 'tutorials' with Professors—I knew I wanted to apply. Getting to study at such a historic place with such a talented student body cemented this decision for me.
I didn't know much about the different Oxford colleges before applying, but I chose Teddy Hall because of its wide Politics course offerings. I'm glad I chose Teddy.
What did you find most different about the Oxford system to your home university?
The tutorial system was a big difference. Along with being a different style of learning, the tutorial system gave me a lot more flexibility in my schedule. Back in the United States, I had classes for a good chunk of every weekday. At Oxford, there were frequently days where there was nowhere I had to be. I do better with less structure, so this was one of my favorite aspects of being at Oxford.
What was your favourite aspect of studying here?
The relationship I had with my Tutors. It was a very special experience to have weekly, individual discussions with amazing scholars. I had the same two Tutors for most of the year, so they read dozens of my essays (one Tutor read twenty-four of them over the year) and really knew my strengths, weaknesses, and what sort of ideas were exciting for me. These relationships were the highlight of my experience at St Edmund Hall.
What advice would you give to a prospective visiting student making an application?
First, make sure that the tutorial system is right for you. As I've said, the tutorial system gives you a lot more unstructured time on your own to read, reflect, and write. I really liked this, but I have friends back home who enjoy having more class time and structure. Also, tutorials are very different from the larger (fifteen to twenty person) discussion courses that are common at American universities; another factor to consider.
In terms of making a successful application, I'd say to keep in mind that you're being evaluated for a tutorial system. Showing, in your personal statement, that you have interests and ideas that would help to sustain weekly, hour-long discussions would help, I think.
What was life like as a visiting student at Teddy Hall?
It is a bit like being the 'new kid' at school. The college is small, and the students (aside from the first-years) have already been going to school together for a year or two. But this, in a way, added to my experience: it contributed to the feeling of being placed into a wholly new world, displaced from my comfort zone. The small size of the college is a strength: you see many of the same faces around, and it's easy to meet people from your department and who are taking the same courses as you. Being the 'new kid' comes with possibilities for growth and re-invention (or re-evaluation, perhaps); two reasons why one would go abroad in the first place.
What sort of extra-curricular activities were you involved in at Oxford?
I played basketball for Teddy Hall, I was a Commissioning Editor for the Oxford Review of Books, and I volunteered with Turl Street Homeless Action (TSHA) group. I highly recommend getting involved in extra-curricular activities, both for the activities themselves and because of the people you meet. With TSHA, you walk around Oxford offering food to the homeless. I'd particularly recommend this as a way to get acquainted with Oxford and the people who live there.
Visiting Students
More information about becoming a Visiting Student at St Edmund Hall – including finance, accommodation and how to apply