Tori – Politics & Psychology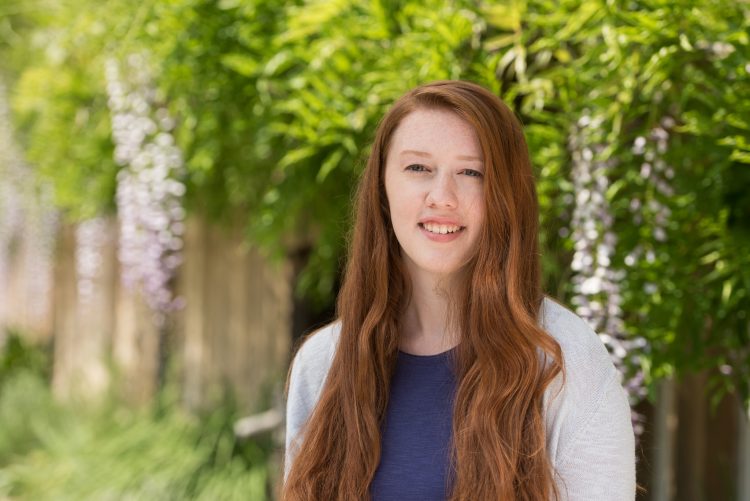 What subject(s) are you studying and how are they taught?
I study Politics and Psychology. They are taught with tutorials, essay assignments, and lectures.
Why did you choose Teddy Hall for your study abroad?
My college in the United States, The College of the Holy Cross, has study abroad program with both Teddy Hall and Mansfield College. Of these two, I chose Teddy Hall because it offers both of the subjects that I major in back home.
What have you found most different about the Oxford system to your home university?
I have found the tutorial system to be the most different aspect from my home university. The majority of my tutorials were one-on-one discussions with a tutor. Back home, I had only been in lectures or seminar-style courses with many other students. Also, because tutorials are only once a week or once every two weeks, I have a lot more time here spent outside of the classroom.
What is your favourite aspect of studying here?
My favourite aspect of studying here has been the freedom I have been given within my courses. Because I am often the only student in my tutorial, tutors typically allowed me to choose my essay topics. I enjoyed the ability to focus on topics within my courses that were specifically interesting to me.
What advice would you give to a prospective visiting student making an application?
I would say to take the time to write the best personal statement possible. You want to convey in your application your writing ability and specifically why you want to attend Teddy Hall. As visiting students, we do not have interviews, so your personal statement is the only way to make your voice heard in your application.
What is life like as a visiting student here?
I am extremely grateful for the time I have spent here. It is hard to believe that I am learning and living at one of the best universities in the world. As a visiting student here, I have grown both academically and outside of the classroom. The tutorial system is challenging initially, but it improved my writing ability and gave me a new appreciation for my subjects. Additionally, living in a different country for a year has broadened my understanding of the world and highlighted the importance of diversity.
What sort of extra-curricular activities are you involved in at Oxford?
Teddy Hall Yoga, The Newman Society (The Oxford University Catholic Society) and University Sailing.
Visiting Students
More information about becoming a Visiting Student at St Edmund Hall – including finance, accommodation and how to apply