St Edmund Hall is one of only five colleges in Oxford with a tutorial Fellow in Russian (Professor Andrew Kahn). Because of this and unlike many other colleges, Teddy Hall offers a stable quota of places for undergraduates studying Russian.
Oxford has one of the largest and most diverse Russian (in fact, Slavonic) departments, nationally and internationally, with a group of specialists whose research interests include medieval studies, literary history, gender and literature, cultural history, primarily in Russian but also in Polish, Czech, and other languages. The Taylor Institution houses one of the finest undergraduate libraries and research centres for Russian and other Slavonic languages anywhere in Britain, and the College library at St Edmund Hall has a fine undergraduate collection. In addition there is a large borrowing library and multimedia collection for students and a superbly equipped Language Centre.
You can study Russian at Oxford on its own (with Linguistics during the first year of the course), with another language, with Linguistics, or in one of the Joint Schools (English, History, Classics, Philosophy, European and Middle Eastern Languages: for more details, see the main Modern Languages Prospectus).
Russians rightly pride themselves on their magnificent cultural and literary achievements, and have, over the past two centuries, attached enormous significance to writers and literature as an alternative 'government' and forum for discussion. Equally, Russians place literature at the heart of their national identity, and consider literary study as the best means to acquire a knowledge of their language and country. The Oxford syllabus gives full weight to this essential part of the culture.
The first-year syllabus for those who enter with a knowledge of Russian introduces you to a number of classic works, and makes an excellent general introduction to literary study for those who have not taken a literary syllabus at A-level. From the second year, the course offers great choice across the entire span from the medieval literature of Kiev to up-to-the minute coverage of contemporary trends. We offer a choice of subjects relating to cultural history, modern and historical linguistics, and there is a constantly evolving range of authors or topics which can be chosen as special subjects, including cinema studies, drama, intellectual history. Oxford remains one of the few British universities where it is still possible, starting from scratch, to study Czech language and literature to a high level as part of the two-language course, and, (for those taking Russian single subject), to add some Polish language and literature, also from scratch.
In tutorials and classes you will explore a range of literary texts and develop your oral and written presentation skills in both English and Russian. In parallel with literary study, the course places continuous emphasis on a practical and systematic command of the spoken and written language, beginning with the first year when you will consolidate and improve your knowledge of Russian, or begin the study of the language from scratch on our new 'Russian for Beginners' programme – see the next tab. The balance between language and literature can be adjusted to reflect the specific strengths and interests of undergraduates. But the course aims to help everyone reading Russian acquire a strong command of the spoken and written language.
The beginners' (ab initio) course is for people who have no previous experience of Russian.
Deferred entry: students are welcome to apply for deferred entry for any language courses except those including Beginners' Russian.
It must be studied as a joint course (Joint Schools) with a language (French, German or Spanish) that you have already studied to A-level or equivalent. Students taking Beginners' Russian spend the second year of their studies on a specially designed eight-month language course in the city of Yaroslavl, north-east of Moscow.
"Beginners' Russian has a reputation for being difficult, but it is as rewarding as it is challenging, and everyone really does get through it in the end. The language teachers are lovely and you'll have less reading to do than your friends studying two post-A level languages!" – Eleanor, German and Beginners' Russian
The year abroad is one of the most attractive aspects of the modern languages course. Students have a range of options: they can, for example, study at a university in Russia, do voluntary work, work in the Russian branch of a western company, work as translators, or as teachers of English in a Russian school. For many, the experience is exhilarating; lasting friendships are made, and a lifetime enthusiasm for the country and culture inspired.
On my year abroad I spent four months in Frankfurt in Germany, working for Deutsche Bank as a translator, and then went to Moscow for five months where I studied voice and music history at the Moscow Conservatoire.
Lisa (Russian and German)
Our Tutors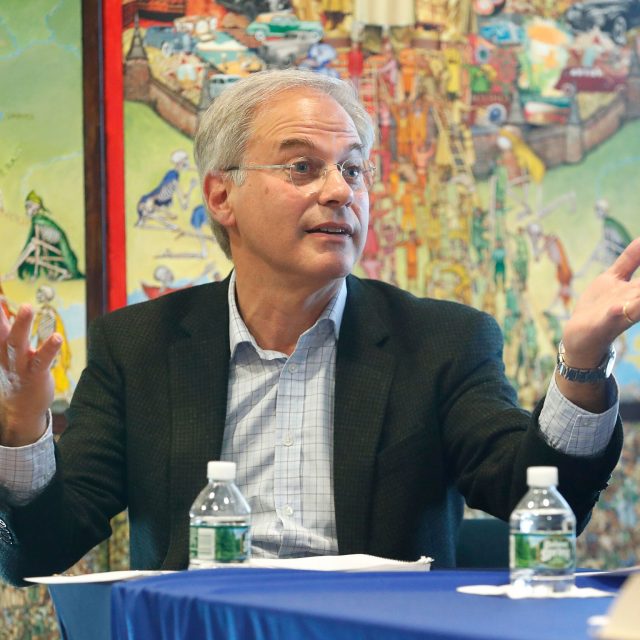 Andrew
Kahn
Professor and Vladimir Potanin Tutorial Fellow of Russian Literature and Modern Languages
Professor Andrew Kahn's teaching for the Faculty and Teddy Hall covers an unusually wide range of core Russian papers, including medieval, early modern and the core nineteenth century into the twentieth century. He also teaches many of the special authors including Pushkin, Gogol, Tolstoy, Chekhov, and has been persuaded to take tutorials on Mayakovsky and Nabokov. For the College he also gives translation classes.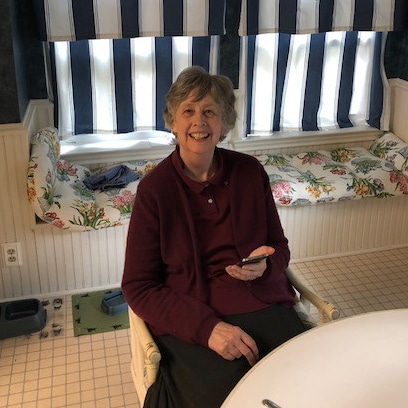 Jennifer
Baines
College Lecturer in Russian
Dr Jennifer Baines teaches C19th and C20th Russian literature and Russian language. Her interests lie in the Silver Age of Russian poetry, particularly that of Osip Mandelstam, and the post-Soviet novel, where she has acted as Nominator for the Russian Booker Prize.
Subjects
UCAS course codes
French and Russian (RRC7)
French and Beginners' Russian (RR17)
German and Russian (RR2Q)
German and Beginners' Russian (RR27)
Russian (R711)
Russian and Beginners' Czech (R793)
Russian and Czech (R790)
Russian and Beginners' German (R712)
Russian and Linguistics (RQ71)
Russian and Polish (R791)
Spanish and Beginner's Russian (RR47)
Spanish and Russian (RRK7)
See syllabus and entry requirements for further information.