The Hall celebrates 40 years of co-education
In 1979 the first female student matriculated at St Edmund Hall. This academic year marks 40 years since that occasion and to celebrate we planned a series of initiatives and events highlighting the dynamic and diverse community of people that have been part of the Hall, not only over the past 40 years, but since the Hall started admitting students. This page aims to showcase just some of those alumni and share their memories of the Hall.
21st Century Hall
As part of the celebration of co-education we asked for nominations for a new online exhibition, 21st Century Hall. The exhibition focuses on alumni who, we feel, have made a significant contribution to the Hall, their community, society at large or in an unusual or extraordinary hobby or achievement.
Alumni Perspectives
St Edmund Hall has seen a range of notable alumni from the 17th century onwards Here a small selection of Aularians talk about how they came to join the Hall and how their experiences here have shaped their careers to date.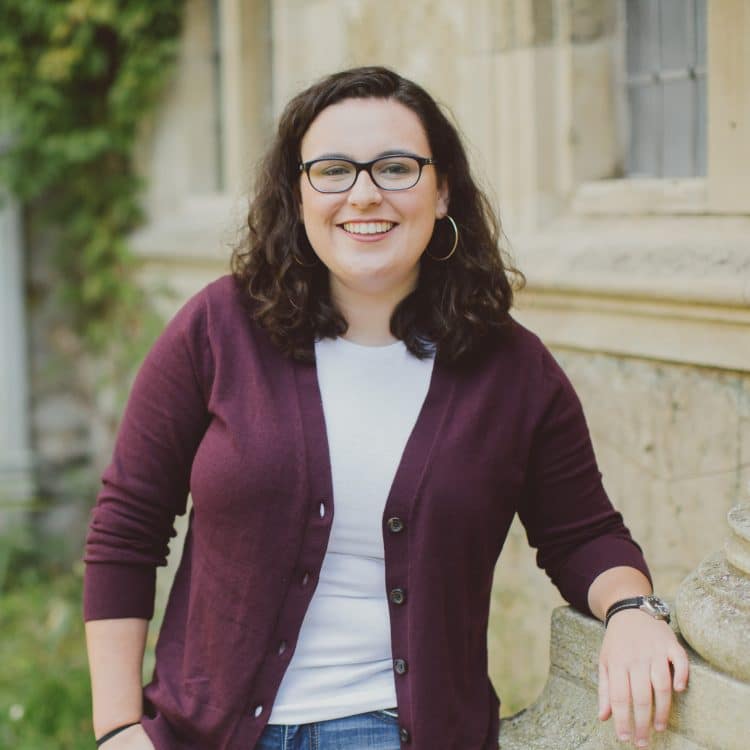 Catherine
Canning
(2013, Jurisprudence) Vice-President for Access and Academic Affairs at Oxford SU
The Aularian Newsletter
In last year's Aularian newsletter we put together the image below to highlight some of the important dates over the last 40 years. Unfortunately, the celebratory dinner due to take place in March this year was cancelled due to the Covid-19 pandemic.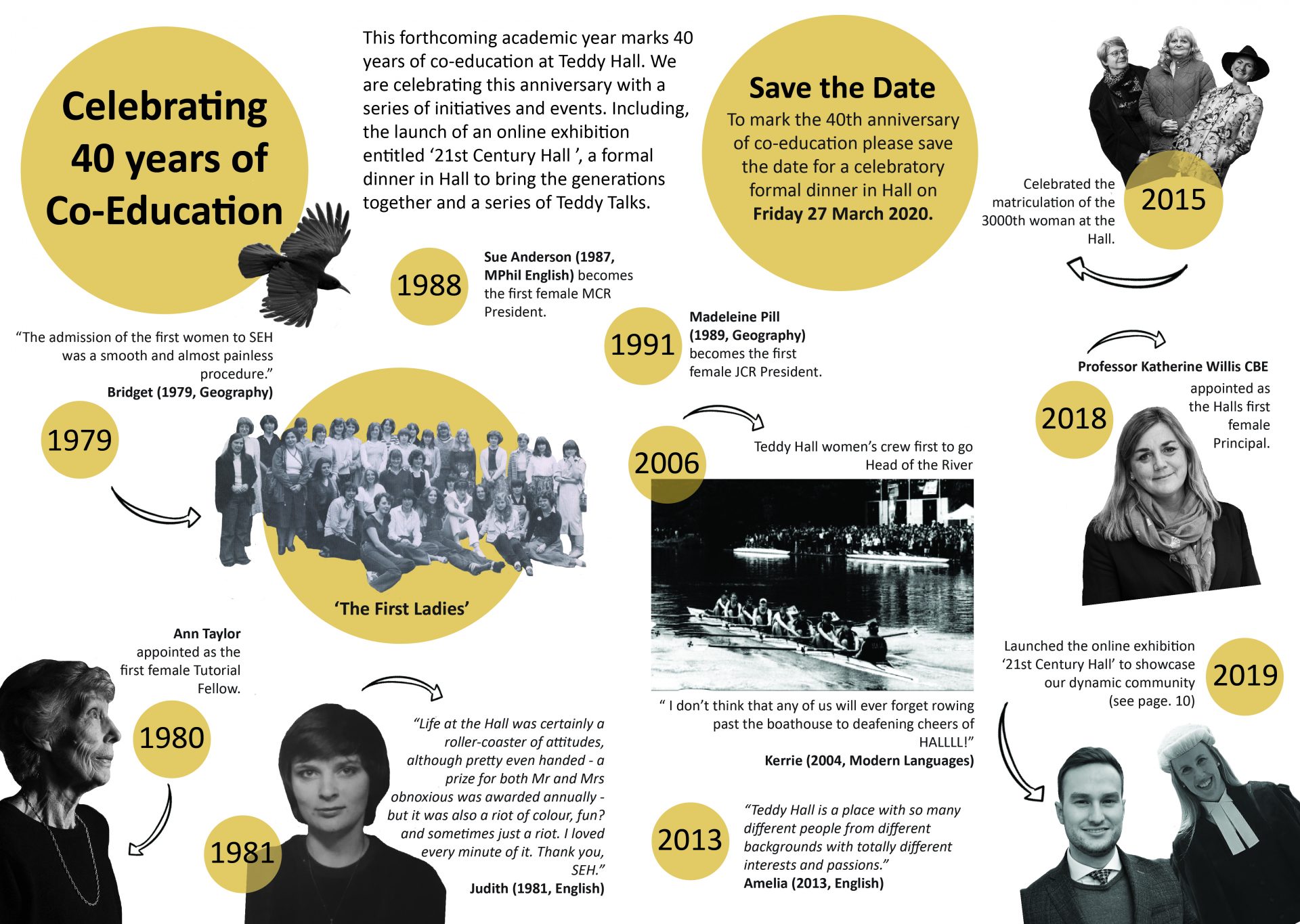 Alumni Teddy Talks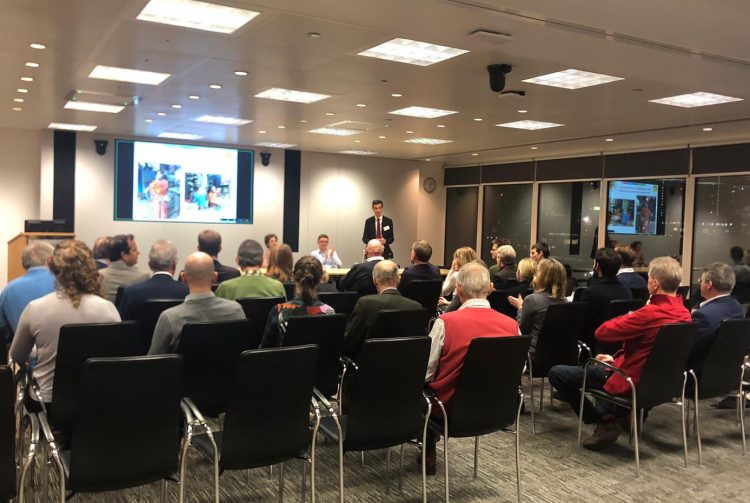 Teddy Talks XIII
Alumni gathered in London to hear from a Teddy Hall panel made up of alumni, Fellows and students, about the complexities of delivering aid in the poorest countries in the world.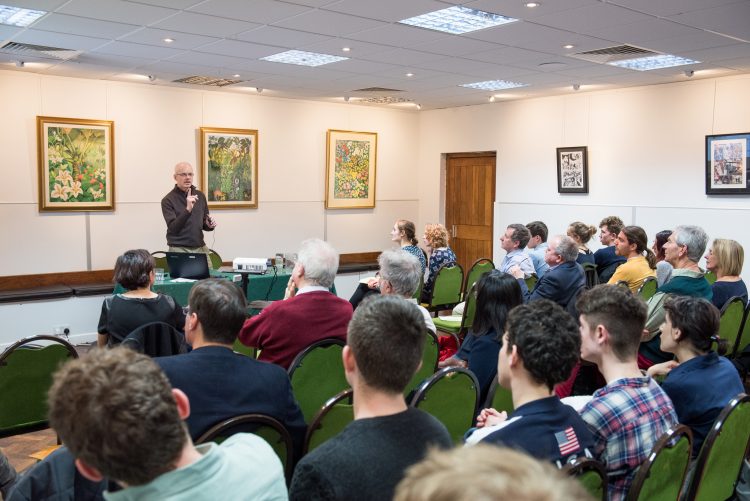 Teddy Talks XIV
The Hall's latest alumni Teddy Talk with Ian Smith (1972, Geography) and Stephen Smith discussing the health and social care systems in the UK.