Location: Well (in Front Quad)
Time: 1:20pm
Performers: Magdalen College School (MCS) Sixth Form (@MCSOxford)
Cast
Abraham – Joey Hollis
Isaac – Rachael Rajah
God/Angel – Isabel Fincham
Summary of the Play
Abraham is a good man, dearly loved by God. One day, God sends an angel to test Abraham's faith. The Angel commands him, in the name of the Lord, to sacrifice his youngest son, Isaac. Abraham is reluctant, but his faith overcomes his hesitation and he sets out with his son to do as the angel had instructed him. At the last moment, God intervenes to deter Abraham from this act, praising his faith and resolution. As a reward, Abraham and Isaac are told that they will have as many descendants as there are stars in heaven or grains of sand on the seashore.
About the Performance
"The Medieval Reading Group at MCS was formed in 2018 and this is our first opportunity to explore a text designed to be performed in a public setting. We wanted to use the rehearsal process to learn a little about the history and cultural context in which mystery plays emerged and to practise articulating the language in which our medieval ancestors spoke. This is the youngest (most modern) text we have encountered in the reading group so far, and we're excited to see how it slots into today's bespoke cycle."
Watch Performance
To watch all the performances please visit the YouTube playlist by clicking the link below.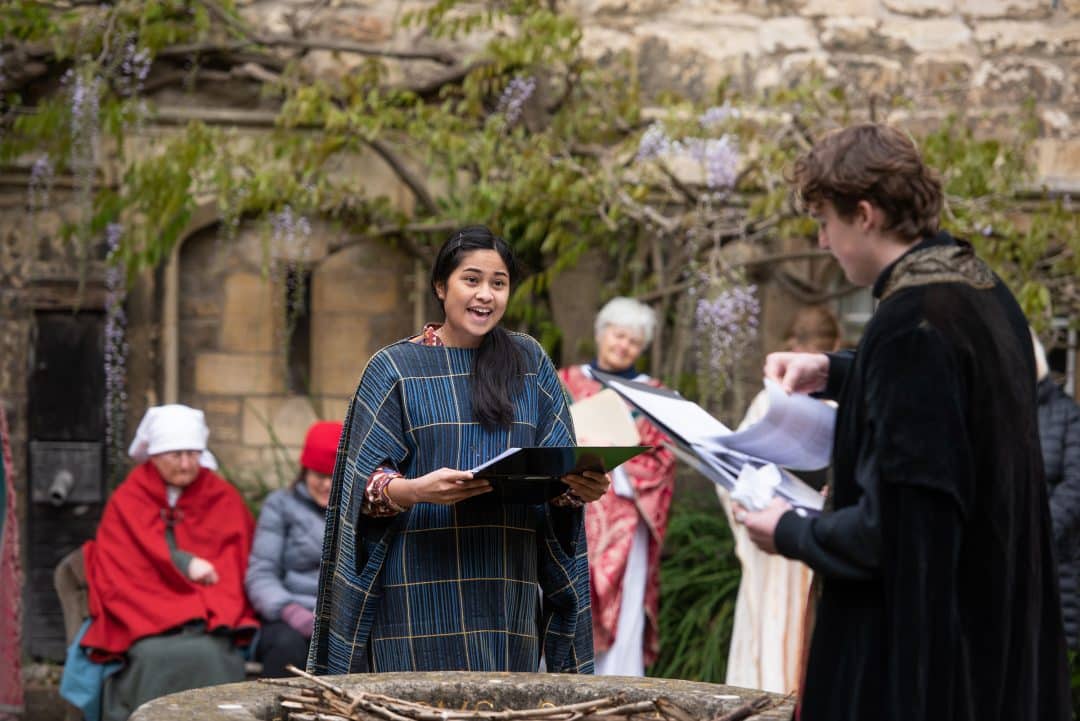 Performance Locations
Hover over a location marker for performance times and links to additional information.