Location: Broadbent Garden (at the rear of St Peter-in-the-East)
Time: 4:30pm
Performers: St Edmund Hall
Cast
Tutivillus – Alex Gunn
Devil – Amy Hemsworth
Evil Soul – Ana Silvia Gheorghe
Evil Soul – Ben Goldstein
Good Soul – Bertie McIntosh
Devil – Dhea Bengardi
Jesus – Macks O'Byrne
Evil Soul – Nikita Baryshnikov
Director – Emma Hawkins
Script adaptors – Alex Gunn, Amy Hemsworth and Benedict Mulcare
Summary of the Play
For the last play in the cycle, a group of Oxford students from various disciplines present their imagining of Judgement Day, when the good souls are to be taken to paradise while the evil are damned to an eternity of punishment. While the original sense of the story has been preserved, some of the details presented in this version differ, bringing the tale into the modern age to suggest who might be at risk if this cataclysmic event were to take place here and now. Featuring good and evil human souls, demons, an angel and Jesus himself, this play will bring the cycle – and time itself – to a very permanent end.
About the Performance
After our farce-style performance last term in the University Drama Cuppers, The Last Judgement has presented our group with a completely new genre of drama to grapple with. Nevertheless we've enjoyed working on this play and can't wait to show it to others. In order to make the text more suited to our group we've had fun altering it so that it's true to the original message but with the humour and joy that we've found in rehearsals, and we hope you feel this too.
Watch Performance
To watch all the performances please visit the YouTube playlist by clicking the link below.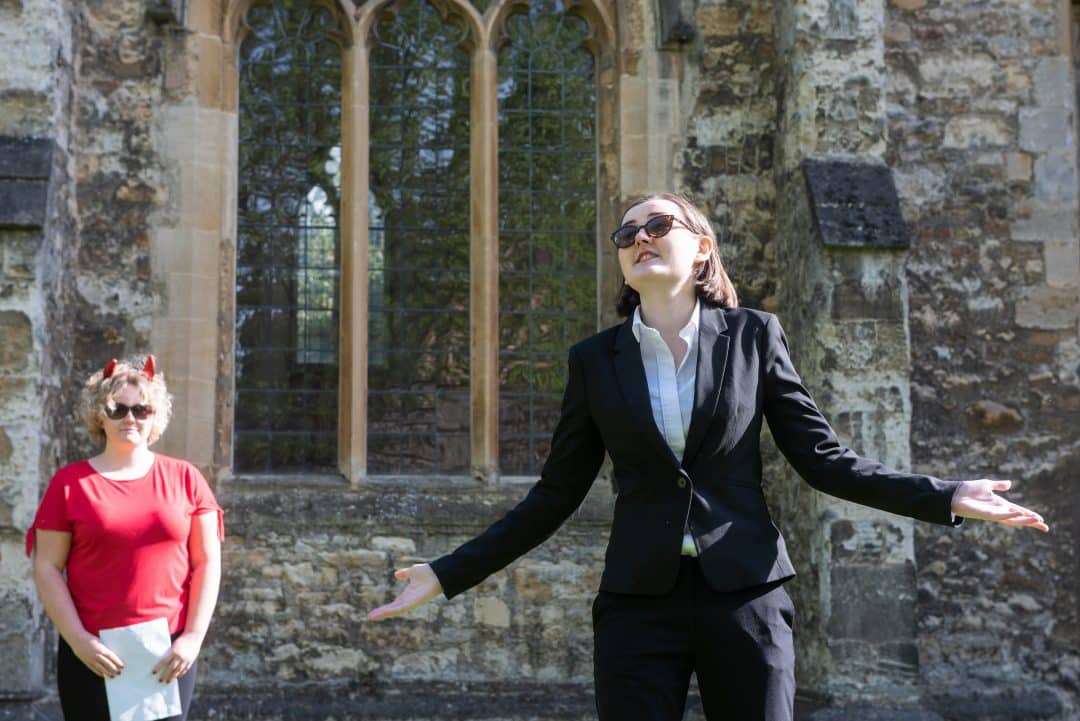 Performance Locations
Hover over a location marker for performance times and links to additional information.