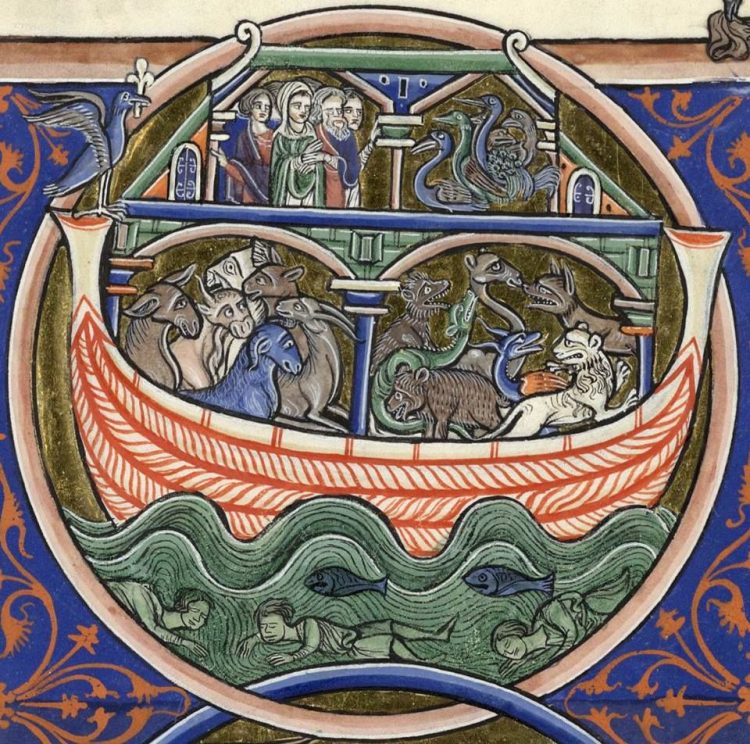 Noah (o

riginal title: Processus Noe cum filiis Wakefeld)
Location: Old Dining Hall
Time: 12:40pm
Performers: English Faculty members
Cast
Deus – Vincent Gillespie
Noah – Nicholas Perkins
Uxor Nos – Annie Sutherland
First child of Noah – Jeremy Dimmick
Second child of Noah – Helen Spencer
Third child of Noah – Siân Grønlie
Son et lumière – Daniel Wakelin
Summary of the Play
God ('Deus') warns Noah that he is about to flood the world to destroy its wickedness. He advises Noah, the only virtuous man, to build a large ship, the Ark, to save his family from the flood. He also asks him to save inside the Ark two specimens of each species, so that they might repopulate the natural world after the flood. Noah sets to work. His wife ('Uxor Nos') is doubtful about Noah's claim to have a divinely ordained mission and refuses to help; even when the rain comes, she refuses to get onto the Ark. They fight violently, but after advice from the obedient children, she and the rest of the family climb aboard and set sail over the flood. When the rain stops, the waters subside and Noah releases birds to search for dry land. God's power and forgiveness are proven.
About the performance
Ours will be a reading of the play in the original Middle English pronunciation. This is usually comprehensible after a minute or two's adjustment. The performance will be accompanied by images of the story from medieval art and modern life.
Watch Performance
To watch all the performances please visit the YouTube playlist by clicking the link below.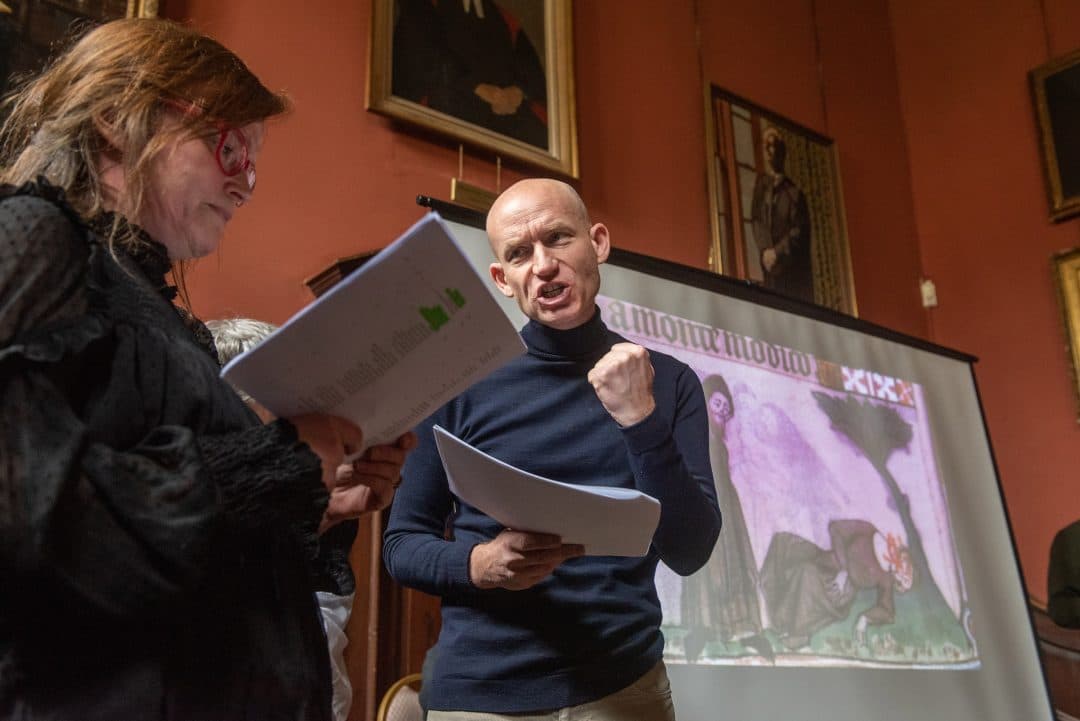 Performance Locations
Hover over a location marker for performance times and links to additional information.