Annunciation & Visitation 2019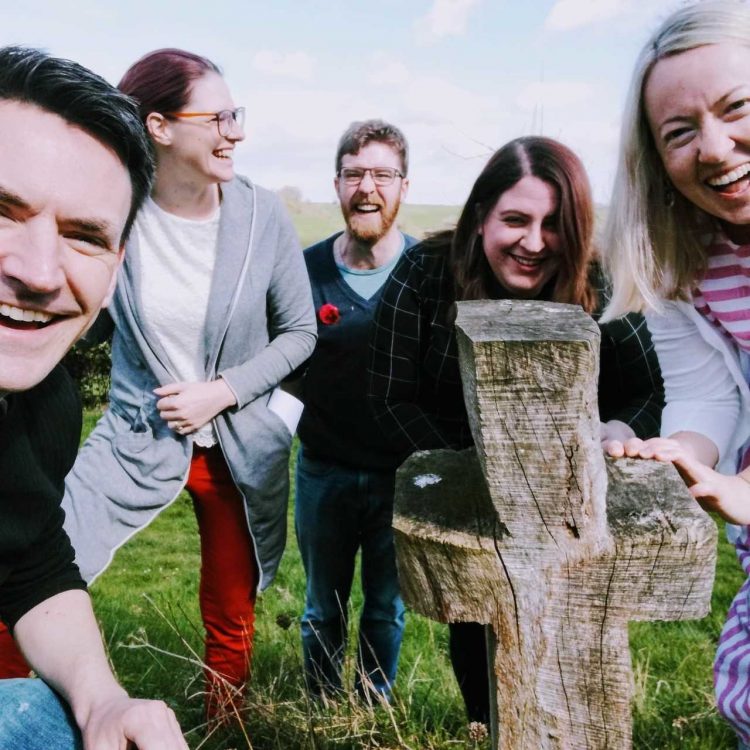 Location: St Edmund statue (in the churchyard of St Peter-in-the-East)
Time: 1:50pm
Performers: Cuddesdon (@RiponCuddesdon)
Cast
God – Solveig Sonet
Mary – Laura McAdam
Joseph – Alex Huzzey
Gabriel – Lyndon Webb
Elizabeth – Tansley Jordan
Summary of the Play
The first scene begins with God in heaven hatching a plan to redeem humanity by becoming fully human in the form of a baby. The angel Gabriel is dispatched to invite Mary, an unmarried young woman to carry the baby. She accepts, potentially bringing great shame upon herself and her fiancé Joseph. The scene follows Joseph's disbelief, anger, paranoia and self-pity as he tells the story of how he came to be forced into an engagement with Mary, against his better judgement, only to find her seemingly pregnant by another man. Fortunately, Gabriel shows up again and convinces Joseph that Mary's tale of angels is true.
The second scene sees Mary discussing her pregnancy with her much older cousin Elisabeth, also miraculously pregnant later in life with John the Baptist, who leaps with joy in Elisabeth's womb at being in the presence of Jesus.
About the Performance
"Whilst much of the first scene is Joseph's own neurotic psychodrama, our challenge was to lend dignity, strength and agency to Mary, and to bring to life the diversity, creativity and relationality of a triune God, rather than the old man in the sky we all expect."
One of the audience members, Prof. em. Christoph Huber (Tübingen), wrote after the play: "Alle Details der Inszenierung passten zusammen und hinterließen einen zu Herzen gehenden Gesamteindruck. Die perfekte Sprechtechnik, die bis ins Feinste ausgearbeitete Bewegungsregie, der Witz und der Humor, die für die nötige Distanzierung sorgten und in einen tieferen Ernst umschlugen, die moderne geistliche Sinndeutung der Inkarnation usw. Alle teilnehmenden Gruppen waren auf ihre Art großartig, aber wenn es einen Preis gäbe, die Cuddesdon Players müssten die 'Goldene Mystery-Palme' erhalten. Großes Welttheater!"
Text
Read as a PDF the Middle English text (from the Wakefield Mystery Plays) of Creation and Fall with the stage instructions for the St Edmund Hall performance
Watch Performance
To watch all the performances please visit the YouTube playlist by clicking the link below.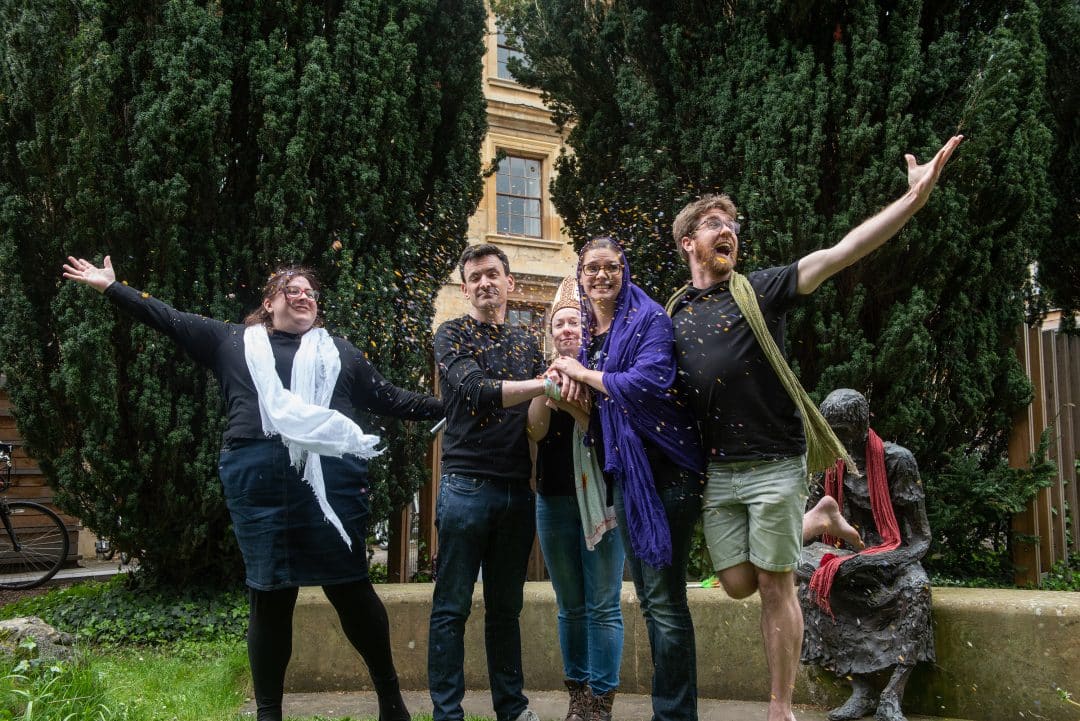 Performance Locations
Hover over a location marker for performance times and links to additional information.