Teddy Hall Careers Support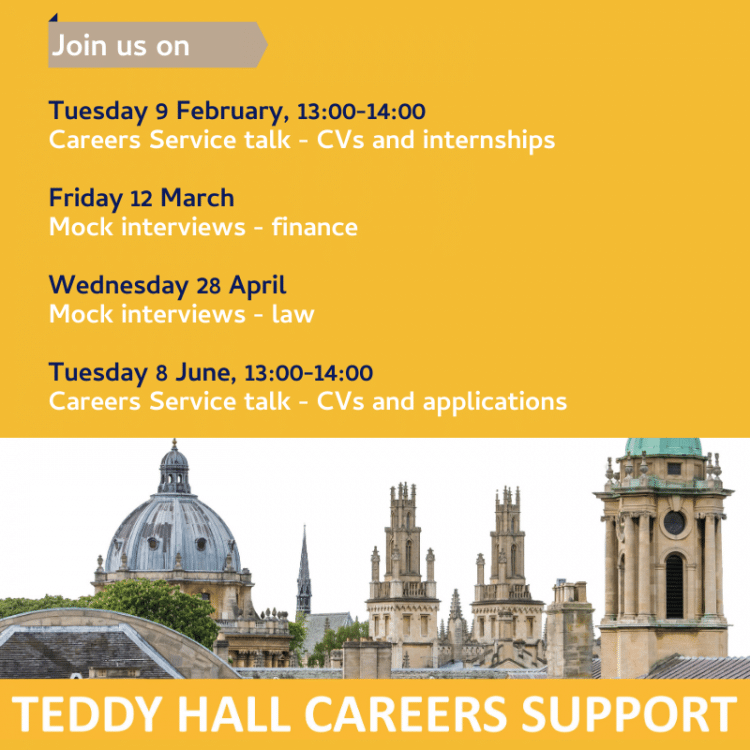 Teddy Hall Careers Support
The Hall is to convene a series of careers events, which will take place over the course of both Hilary and Trinity terms and include talks by the Careers Service and mock interview sessions, hosted by Alumni sector professionals.
The series will commence on Tuesday 9 February, with careers advisor, Abby Evans, giving a talk on CVs and Internships during which she will explain about the different types of internships on offer, how to go about finding them and how to craft effective CVs.
Events are open to all year groups and disciplines and to both undergraduate and postgraduate students.
For full details and registration, please see forthcoming careers events below.
Forthcoming Career Events
Career Guidance
The Careers Service offers comprehensive guidance covering all sectors and occupations.