Materials Science
visiting students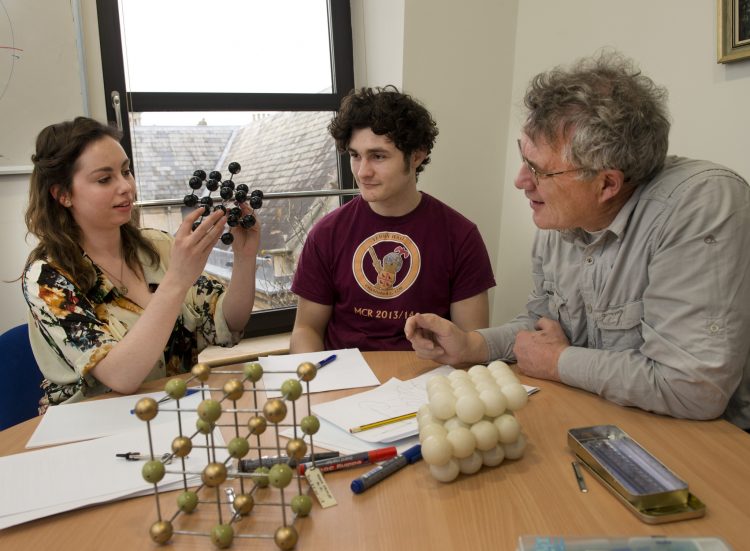 Materials science at Oxford is a four-year course, structured as follows:
Part 1 (three years)
Years 1 & 2: Lecture courses on "core" topics: Structure of materials, Properties of materials and Transforming materials, with associated practical classes.
Year 3: Lecture courses on a variety of options, including:
Prediction of Materials' Properties
Engineering Ceramics: Synthesis & Properties
Strength & Failure of Metals & Alloys
Materials and Devices for Optics & Optoelectronics
Nanomaterials
Devices, Memory & Storage
Advanced Engineering Alloys & Composites: Design & Applications
Advanced Manufacture with Metals & Alloys: Processing, Joining & Shaping
Biomaterials and Natural Materials
Advanced Polymers
Materials for Energy Production, Distribution & Storage
See Handbooks for further information.
Part 2 (one year)
This comprises a 9-month project performing original research, normally in one of the Materials Department's research groups (see Research Groups). Projects start in early September and finish in mid-June, and are assessed on the basis of a dissertation of up to 15,000 words.
Prospective visiting students may wish to consider taking a selection of courses from Part 1, or in undertaking a Part 2 project (possibly of reduced duration).
To discuss possibilities, please contact Professor Jonathan Yates (jonathan.yates@seh.ox.ac.uk)
Visiting Students
More information about becoming a Visiting Student at St Edmund Hall – including finance, accommodation and how to apply