Management
visiting students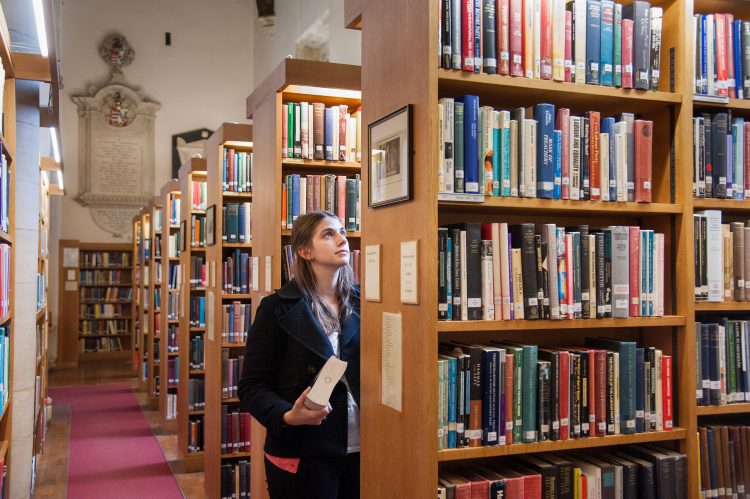 St Edmund Hall provides a suite of undergraduate level courses for Visiting Students. Most of these courses feature the entire course, or significant part of the course, offered by Saïd Business School (SBS). The offer is widened to include specialist subject tutorials based on individual staff's research and professional interests.
Saïd Business School, although founded recently, is already recognised as one of the world-leading business schools, drawing its position within Oxford University which has been educating leaders for over 800 years.
Core courses are those offered by the Business School. Optional courses, which have a narrower and often practical focus, are offered by the College based on the personal interests and research excellence of its academic staff. The consequence for the student is that the core courses are supported by detailed reading lists and formal lectures; the latter, with selective reading lists, are based on shared exploration and discussion. Students seeking an introduction to management must start with and give precedence to core courses. Visiting Students who have already covered much of the core course material are welcome, in consultation with tutors at their home institutions, to select any courses from the list below.
Every effort will be made to provide you with your chosen options, but please be aware that we reserve the right to withdraw courses or to arrange different tutors should the need arise. Management courses are usually taken as primary (Major) courses but may also be suitable as secondary (Minor) courses. Availability of courses varies according to term of study. Please note that the term in which a particular course is available is stated in brackets after the course title.
This course examines management from the perspective of organisational economics and organisation and management theory. Its topics include, business history and transactions costs view of corporate evolution, corporate governance and top management, pay and compensation, competitive strategy and strategy process, and institutional theory of management, managers and workers, professionals in business and society.
This course examines organisations, as social systems, with their own cultures, shared norms, rules, and assumptions; power, leadership, conflict and decision-making: impact of technology on strategy and structure. It also considers risks of global business, ethics in an international context; market-orientation, nature of consumer and business markets, and the marketing mix and segmentation. Operations and supply chain management are also considered.
Secondary course – 4 tutorials.
This introduction to strategy considers how organisations behave as strategic actors in the environment. It presents the concept of strategy and its historical context and development, describes the scope of strategy as a discipline, and distinguishes between competitive strategy and corporate strategy. Examination of how organisations secure competitive advantage in an industry and how organisations extract value from their resources and capabilities are both addressed. As competitive strategy concerns how to create competitive advantage in each of the businesses in which a company competes, a diversified company therefore has two levels of strategy: business unit (or competitive) strategy and corporate (or company-wide) strategy – the overall plan for a diversified company. The course then considers how organisations operate in terms of what businesses the corporation should be in and what the relationship between the corporate centre and the business unit is.
Secondary course – 4 tutorials.
This course examines why people, groups and organisations behave in particular and often counter-intuitive ways. It provides insights into the core tasks of leadership and management, such as building cultures, making better decisions, motivating others, and understanding politics and power. Example topics include; does performance related pay improve worker productivity? Is conflict inevitable in organisations? How are organisational cultures created, developed and changed?
Secondary course – 4 tutorials.
Marketing connects an organisation with its customers, and creates organisational value through market place exchanges that create customer value. This course considers the evolution of markets, the development of marketing, and the emergence of new markets such as the internet. It then introduces basic marketing concepts such as the product life cycle, marketing mix, market orientation and the role of customers' needs and wants. The course also explores the development and implementation of marketing strategy. The course then focuses on theories of consumer behaviour and consumption. It examines advertising and branding, and the growing social and economic significance they have. It considers the use branding as a strategy and the modern challenges faced in the global economy. The course also looks at what it means to consume and live in a consumer culture and how this has changed in the past century, including why people consume particular products and how individuals use commodities to express their identities, social class, and personal values. The course then reviews consumption's broader consequences and impacts on society, such as individual overspending, an increased rationality of social life, and the global homogenization of markets.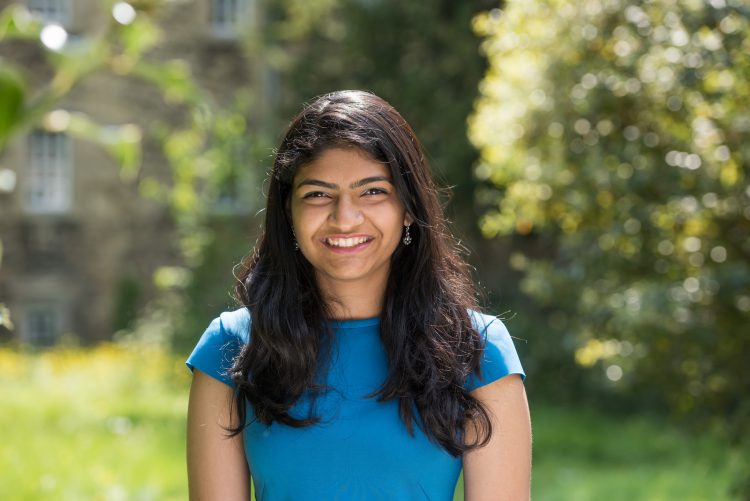 "Studying abroad at St Edmund Hall has undoubtedly added to my holistic academic experience and personal growth."
Saloni: Visiting Student studying Psychology & Management
Visiting Students
More information about becoming a Visiting Student at St Edmund Hall – including finance, accommodation and how to apply